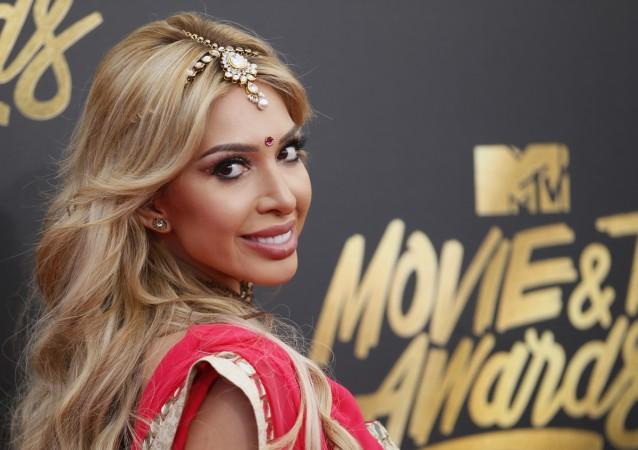 Pregnancy rumours have been dogging Farrah Abraham since her vacation to Jamaica late last month when she was seen with a rounded belly. And the porn star decided to put these rumours to rest with a skimpy bikini video that shows her flaunting her abs.
Taking to Instagram, the Teen Mom star posted a video of hers in a barely-there green and gold bikini that does very little to cover up her assets. Though she did not talk about pregnancy, the video shows Abraham with a flat tummy.
Also read: The Walking Dead, The Originals and other addictive supernatural dramas on TV [VIDEO]
Check out the video below:
Abraham is yet to comment on these pregnancy rumours, but her on-again off-again boyfriend Simon Saran told Radar Online earlier this month that Abraham wasn't expecting her second child.
"She's not pregnant," he told Radar. "I believe she had too much Dr. Pepper to drink for breakfast that left her looking bloated."
However, if she's pregnant then this would be the MTV star's second child. She has a daughter Sophia, 8, with ex-boyfriend Derek Underwood, who died in a car accident when Abraham was pregnant.
"The last time I saw Derek was when I was five months pregnant," Abraham said during an earlier episode of Teen Mom OG. "My dad and Derek pulled knives on each other and called the cops on each other and it was really sad."
Abraham and Sophia visited Derek's grave on May 8, and the reality show star shared a photograph of his grave on her Instagram page with the caption: "Happy Birthday Daddy Derek! We all love you so much thank you for always watching over us."