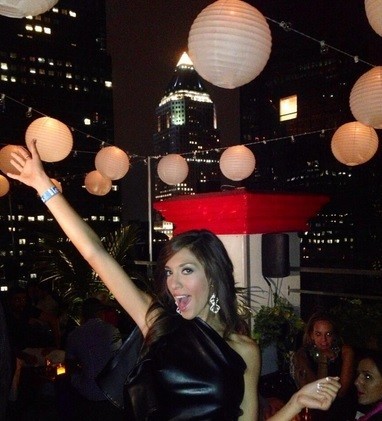 An adult film company has offered porn star Farrah Abraham $1 million to take a lie detector test and prove that she is telling the truth.
Vivid Entertainment, the porn company that released her sex tape, has made the offer after the 22-year-old claimed that she was drugged and raped more than once at porn conventions, night clubs and strip joints following the release of her porn tape.
"Farrah has seemingly made a cottage industry out of telling lies," Vivid CEO Steve Hirsch told Radar Online. "She now says that she was drugged and raped more than once while she was promoting her first sex tape, Farrah Superstar: Backdoor Teen Mom, last year."
"We challenge Farrah to take our sanctioned polygraph test to prove whether or not she was telling the truth. If she passes the polygraph test, we will give her $1-million," he added.
If not, Abraham will have to publicly state that she was lying. Hirsch issued the challenge in the afternoon of Feb. 14 and has given Abraham 48 hours to respond.
Abraham's lies have been documented by the media, and this includes claiming that her porn movie was actually a sex tape she made with adult film star James Deen, and saying that she never signed on for a porn sequel.
But the lie was revealed when TMZ obtained an email Abraham sent to Vivid Entertainment granting the company the right "to release video or Videos(s)."
Abraham, who is a participant on VH1's "Couples Therapy," also lied about her relationship with DJ Brian Dawe to be on the show.
"I was approached by Farrah Abraham to be in a 'pretend relationship' with her so that she could be on a television show," Dawe said in a Q&A on his Facebook page. "Farrah got my number from my agent, who was also booking events and appearances for her."
Dawe also added that he was paid a "substantial" sum to be her "boyfriend."