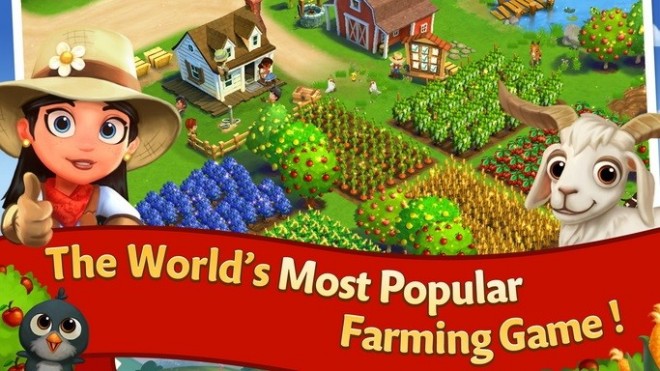 Zynga developed FarmVille 2, the farming simulation social network game is now on mobile devices too. The game, FarmVille 2: Country Escape was launched for these devices on 17 April 2014.
FarmVille 2: Country Escape is based on the feedback of mobile players and is not just a PC port with both offline mode and online mode.
Players will be able to play in the offline mode, but they can connect to the internet when they want to save the progress they have made in the game. The game also has an Anonymous Mode, allowing players to sell the goods farmed, complete the quests and expand the farm. The most important feature in the mode is that players will be able to do all these without having logged in on any social network. FarmVille is known for its social features.
FarmVille 2: Country Escape is a free-to-play and allows players to make in-app purchases and will also have the social features which help in advancing the game for the player.
On the iTunes Store, the game was on the top three of the Top Free Apps chart and it came at number 42 on the Top Grossing chart, reported GameSpot. However, the game did not make a big entry on Google Play Store. It broke into number 42 on the Top Grossing chart of Google Play Store.
"Loud and clear, we heard from them that they don't want to have to connect to Facebook to play the game. They don't want to feel like they're having to bother friends to play this game," said Jonathan Knight, vice president of games at Zynga."
FarmVille 2 is different from the original FarmVille since the newer version had the graphics more animated, harvested crops go directly to the inventory and the crop-growing cycle is plant-water-wait-harvest.
The original FarmVille was released in 2009.
(YouTube Courtesy: ZyngaNetwork)

Image credit: play.google.com
(Ed: AJ)