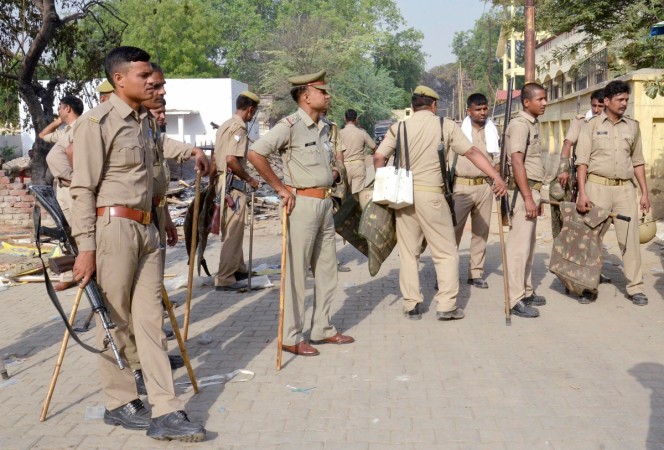 Police detained and lathi-charged nearly 100 supporters of the Krishak Mukti Sangram Samiti (KMSS) in Guwahati on Saturday, while they were organising a protest against the government's plan to auction 67 oil fields across the country. Led by KMSS leader and RTI activist Akhil Gogoi, the protesters were demanding exclusion of the 12 blocks in Assam and withdrawal of FDI in oil sector, reported PTI.
Protesters had assembled outside a five-star hotel in Guwahati where the Minister of State for Petroleum and Natural Gas, Dharmendra Pradhan, was holding a one-day event to attract bidders for the auction that officially begins on July 15.
Police say the protesters were screaming slogans in the presence of government officials and potential bidders near the auction venue. They were arrested after they refused to comply with police orders, which requested them to vacate the location.
Police then proceeded to lathi-charge them and forcefully evicted them from the spot. "They were protesting without any permission by violating the rules. We requested them first to vacate the place, but they didn't listen." Guwahati Police Commissioner Anil Kumar Jha was quoted as saying by PTI.
"All these 67 oilfields were discovered during the last 8-40 years and are with Oil India and ONGC . As these are small oilfields, these were not so financially viable. Now we are targeting to garner Rs.30,000 crore from the auctioning of these 67 blocks," Pradhan said.