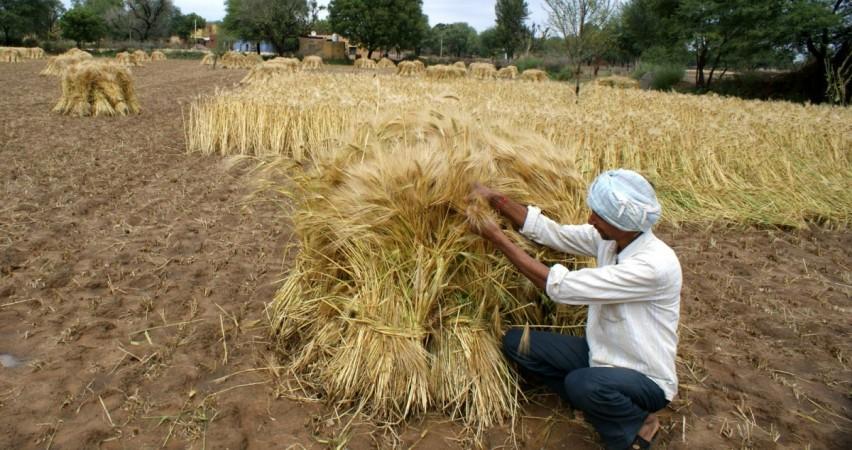 Making the impact of recent hailstorms worse, a fresh disturbance building up over Afghanistan is heading towards North India and is expected to cause heavy damage to the crops.
The stormy winds that set off from the Mediterranean is expected to bring heavy rains and hails as big as a golf ball to the northern and eastern regions from 28 March until 2 April, resulting in massive destruction for the farmers.
The one-fourth of the area in the country that will be affected by the hailstorm mostly include agriculture-rich states, where 16% of the winter-sown crops have already been destroyed in the previous rainfall and hailstorm.
According to Meteorological (MeT) Department's forecast, golf-size hails will unleash its wrath on Punjab, Haryana, Chandigarh, Delhi, Himachal Pradesh, Uttarakhand, Rajasthan and western Uttar Pradesh on 29 and 30 March.
The devastation will not stop there, as MeT suspects that the storm would trigger a cyclonic pattern over south Rajasthan and Gujarat leading to heavy rainfall until 2 April.
"Once the rain intensity reduces on March 31, the wet weather will spill over into April with light rain observed on April 1-2 in the plains of north India," private forecaster Skymet states, Hindustan Times reports.
It is not only the northern regions that will face the fury of the gathering storm, the states in the eastern parts of India are also expected to be hit by thunderstorms as the disturbance is also building up in Andaman Sea and Bay of Bengal. Bihar, Odisha, Jharkhand, Assam and Meghalaya are the states that will be affected by it.
Of the 61 million hectares of the field where winter seeds were sown, crops of over 10 million hectares of land was destroyed in the hailstorms that raided several northern states in February and March, this year.
The worst-hit state was Rajasthan where wheat crops in over 1.7 million hectares have already been destroyed. Uttar Pradesh has lost the crops in 2.6 million hectares, while Haryana suffered losses after crops in 1.8 million hectares were destroyed earlier this year.