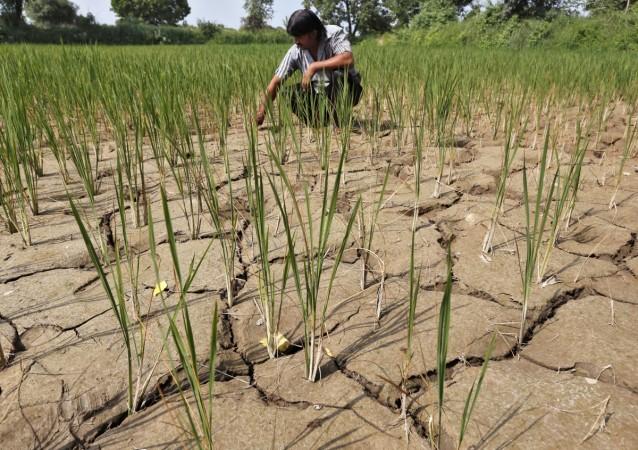 A farmer hailing from Mathura district in Uttar Pradesh has received one paisa as loan waiver despite being eligible for the Rs 1 lakh rupee scheme -- 'Rin Mochan Yojana'- which was introduced in April by chief minister Yogi Adityanath.
Six years ago, Chiddhi, who owns a few bhigas of land, had applied for a crop loan of Rs 1.55 lakh from Punjab National Bank under the much-hyped scheme, Rin Mochan Yojana, approved by Yogi Adiyanath to waive crop loans up to Rs 1 lakh.
The government had said that this scheme would benefit as many as 86 lakh small and marginal farmers across the state. Nearly 12 lakh farmers received waiver certificates so far under this scheme.
Calling it either a mistake by the officials or a joke played by the government, Chiddhi's son Banwari Lal said that his father had applied for the loan in 2011 and at least one lakh should have been waived.
"We want the chief minister to keep his promise. I have visited the officials thrice but nobody has been able to explain this one paisa waiver," Banwari Lal said, according to NDTV report.
The district administration of Mathura claims that this happened due to a technical glitch.
They further informed that the Aadhaar-linked bank account had one paisa as outstanding loan interest and said that it could be a system generated error. The officials said that they have been checking if the man had an alternate bank account.
The UP government was recently criticised for handing out loan waiver certificates that were worth only a few rupees to nearly 10,000 farmers.