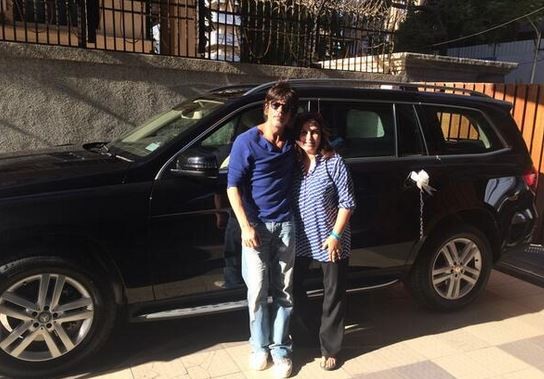 "Farah Ki Daawat" has been in the news of late owing to speculations surrounding Shah Rukh Khan's appearance on the cookery show. While a few reports say the shoot has been rescheduled, others suggest the superstar apparently had a fall-out with the TV channel airing it.
"The SRK episode was to be shot on 23rd February but has been postponed, the actor will be informing the team about his next available date by the end of the week. The episode is on," an insider said, Deccan Chronicle reports.
However, there's another version to the story. A Bollywood Life report states SRK apparently rejected the offer to star in best friend Farah Khan's show. However, the "Happy New Year" director didn't elaborate on the issue saying that its is the channel that decides on the guests and not she.
"Colors is trying to mend the differences with SRK. And even agreed to send Kapil on Shah Rukh's show, but the actor has turned down the offer. The actor also sworn not to promote his future ventures on the channel. Kapil shares a good rapport with SRK and did not want to upset the actor," an insider close to the development informed BL.
The confusing sides of the story are sure to leave the viewers guessing if and when Shah Rukh will grace the show with his presence. Meanwhile, no official announcement or confirmation has been made by the concerned parties.
In other news, a few days ago, Farah revealed how she can't wait to sample best bud Shah Rukh's chicken pasta. "For 21 years, I've seen Shah Rukh eat only tandoori chicken. But he's promised to serve chicken pasta, SRK style, on the show," she said, according to Mumbai Mirror.
One episode down, the new show will feature a host of celebrities, including the "Bigg Boss 8" contestants who were made into teams and asked to serve up the best chicken curry. Reportedly, wild card entry Ajaz Khan won the task and walked home with a hamper.