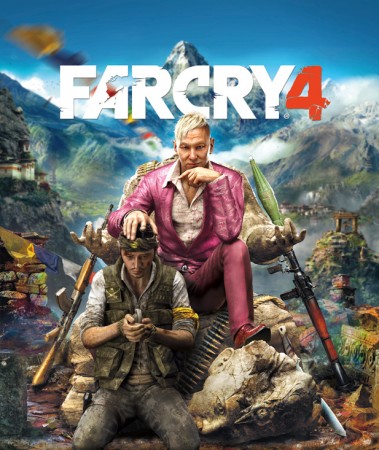 Ubisoft has released a new patch 1.5.0 for the PC version of Far Cry 4, which is currently live on PC and aims at bringing some fixes.
One of the important features in the new patch for PC is that the game will now be able to support 21:9 aspect ratio. Russian players will also find the new patch helpful as Russian text and subtitles have been added.
Meanwhile, Rock Paper Shotgun called Far Cry 4 as the "Bestest Best Co-Op Of 2014."
Far Cry 4 is the fourth main game in the Far Cry series that was released on 18 November 2014 for PC, PlayStation 3, PlayStation 4, Xbox 360 and Xbox One.
Players travel to the fictional Himalayan kingdom of Kyrat where we are introduced to the tyrannical ruler, Pagan Min who is running the country amidst an ongoing civil war. The game's protagonist is a youngster called Ajay Ghale, who has to travel to Kyrat to disperse his mother's ashes, but gets embroiled in the war.
Far Cry 4 has in-game wild animals. Some can be goaded to attack enemy positions and others can be used to ride as well.
Below are the full patch notes of patch 1.5.0 for Far Cry 4 (Ubisoft Forums):
Added 21:9 aspect ratio support
Added Russian text and subtitles to worldwide game version
Fixed an issue with aim assist
Fixed an issue with grappling if aim button was remapped on another key
Fixed an issue with mouse input
Fixed an issue with movement key binding on mouse buttons
Fixed an issue with Uplay invites in Steam version
Fixed various Controls issues
Fixed various Graphic issues
Fixed various IGE issues
Fixed various Session Browser issues
Fixed various UI issues
NVIDIA graphics preset was removed
Reduced performance drop impact during streaming