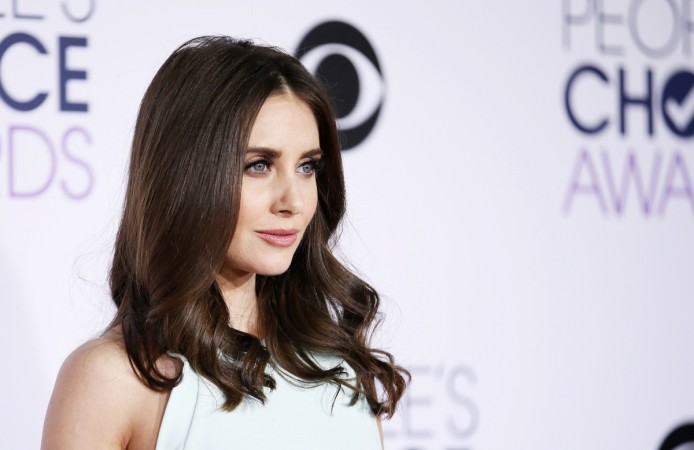 The nude photo leak has taken Hollywood by storm. Hackers have been targeting actresses and uploading a number of personal and naked pictures of them online. Termed as Fappening 2.0, digital security of celebrities is on high stake over the past few months.
Also Read: Fappening 2.0: Here's how you can protect your private data from hackers
The recent and new target of this nude photo leak scandal is Alison Brie. According to Gossip Cop, the Hollywood actress' nude photos were leaked on the internet on Saturday.
Brie photo leak comes a few weeks after a hacker warned the actress that her naked pictures would be released, the website reports. It is also being said that when Rosario Dawson's nude photos surfaced online, websites claimed that Brie's illegally claimed photos would appear online as well.
When the claim was made, only one photo of a topless selfie Brie on a bed was leaked. The leak was a "preview" of what there was to follow. New private pictures leaked show more Brie topless again, one evidently taken inside an acting trailer, maybe when she appeared in Mad Men.
The leaked website has released preview of the picture with the image censoring the breasts. On clicking, the link redirects to the full image. According to Gossip Cop, the uncensored pictures are available from someone by the nickname '4chanthehacker.' The website notes that during Fappening leak in 2013 and 2014, snapshots of stars were shared through platforms like 4chan and Reddit.
It was also reported earlier this week that Australian actress Samara Weaving's nude picture surfaced online. Thought the actress claimed that the leaked nudes were fake, her father Simon Weaving revealed on Facebook that the star has fallen prey to the ongoing Fappening.
The Babysitter actress joins the list of celebrities who have been hacked this year. The list includes Kate Hudson, Emma Watson, Demi Lovato and Amanda Seyfried.