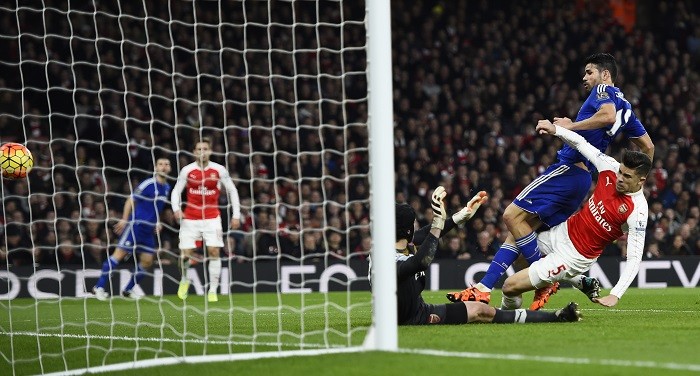 The Premier League has been exciting so far, and the race for the title is becoming tight every week. There is no room for error as teams are waiting to latch onto such opportunities and move into the top of the table.
There are some massive fixtures in GW 14, and the biggest of all being Manchester City's clash with Chelsea. Manchester United are also set to a big encounter against Everton. So keeping in mind the fixtures for GW 14, here is a look at some players, who should be there in your Fantasy Premier League squad.
Diego Costa (Chelsea)
The Blues striker has been in brilliant form this season, and of late he has been even more prolific in front of goal, scoring five goals in seven games, which is a huge return. You might be thinking, should I include him as they are playing against a huge team -- Manchester City, but considering City's poor defensive record, Costa should at least score one goal if not more. City's lack of clean sheet and Costa's goal-scoring record should be an ideal reason for you to get this player in your FPL squad.
DIvock Origi (Liverpool)
The Liverpool striker has taken full advantage of the present injury problems in Reds' offensive unit. He came in as a substitute for Liverpool against Sunderland to score a goal, and followed that with a goal in the EFL Cup against Leeds as well. Origi is expected to be given another chance to improve his goals tally as they face Bournemouth. With Liverpool style of play, goals are guaranteed for their front men. This is also a good time for Origi to show that he can step it up and impress Klopp more to cement his place, and you should also take advantage of this situation by adding him into your squad.
Gylfi Sigurdsson (Swansea)
I know, many FPL users might not agree with this selection as they are playing against Totttenham Hotspur, but this Iceland player does not need much chance to score goals. He is a dead ball specialist, and if he gets a chance, he can score from various positions. Add to that he helps other players score goals and he scores points in assists as well. He has scored 29 points in the last four GW. Don't think too much, just add this player.
Nachom Monreal (Arsenal)
When we pick our respective FPL teams, more often than not, we concentrate on the striker and midfielders, who can score goals, but we do not look too much towards defenders. But they are a good asset to your side. Pick those defenders, who you think will earn a clean sheet this GW. Though one may be tempted, like me, to have Chelsea defenders, who have not allowed much goals, but they are playing against a determined City side and I feel City will score a goal at least, which will be a disappointment. Hence pick an Arsenal player like Monreal, who is a safe bet as the Gunners play West Ham.
Besides the four mentioned players, there are a number of in-form stars, who are always going to be big players irrespective of the opposition they face. Some of those players are Eden Hazard, Gary Cahill (Chelsea), Sadio Mane (Liverpool), Romelu Lukakau (Everton), Alexis Sanchez (Arsenal) among others.