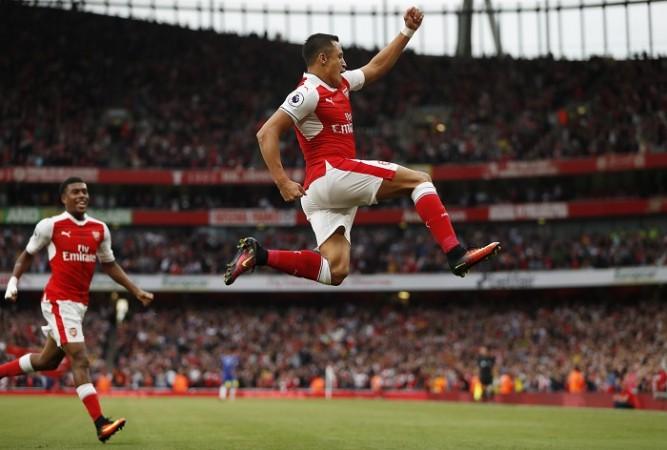 The Premier League is primarily played over the weekend, so Fantasy Premier League users normally have a long enough time to think about their teams and make the necessary changes. But this time around, FPL managers do not have that luxury as the GW 16 matches are scheduled to be played over the week.
So, there is a serious need to make the changes early as one may be busy with their respective work at the office. Here, I have made your task much easier, providing you with some of the in-form players who have been doing well in their last few matches in the Premier League.
Divock Origi
This Belgian striker has been doing exceptionally well in the absence of Philippe Coutinho and has been in the Liverpool score sheet in his last three matches. Liverpool love playing an attacking game, so the striker is set to get some more chances at goal, and looking at his current form, he should not have any problem scoring yet another goal. Liverpool are not playing against a big team, so Origi's chances of scoring even increases.
Cesar Azpilicueta
In the last six matches, Chelsea have been solid at the back, conceding just two goals. If you are looking for a safe option, you should look for a good defensive option from Chelsea, and Cesar Azpilicueta is ideal for your FPL side. With Chelsea playing against Sunderland, the Blues are expected to keep a clean sheet, and the defender is also known for bombing forward and his chances of scoring a goal or an assist increases.
Alexis Sanchez
It would be foolish if you do not have the Chilean player in your FPL squad. He has been one of the standout players in the league this season, scoring goals, and setting up players as well. He has collected 42 points in his last three matches, and this stat alone should be more than enough to pick him ahead of any other player. I know some of you might be thinking that Arsenal are playing Everton, should I pick him? If you do not want to pick him in such goal-scoring form, I believe you are an anti-Arsenal fan or you cannot afford him.
Diego Costa
The Chelsea star is the most talked about player in the Premier League. He is the only striker in the FPL to have amassed more than 100 points due to his incredible goal-scoring record. In his last six games, he has scored in five of those. If Chelsea register a victory, which should be the case against Sunderland, his name should be there on the score sheet.
Fernando Llorente
If you do not have huge money in your bank and are looking for a striker who cost below £6.5, Llorente is the best player possible in the league. The experienced striker might not have been impressive in the early part of the season, but he has scored four goals in his last three matches, giving him a huge confidence to score some more when his team faces West Brom in their next match.