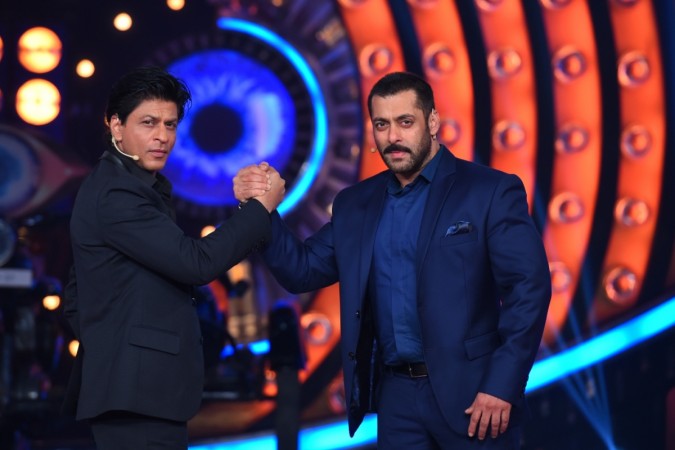 Karan Johar has recently confirmed in a Twitter chat that his show "Koffee With Karan" Season 5 will return to the small screen this year. The format of the much-awaited talk show has never failed to entertain viewers in its previous seasons.
From Sonam Kapoor and Deepika Padukone's episode to Shah Rukh Khan's all the apperances, these celebs were the actual essence of this show. Last week, IBTimes India conducted a poll, in which fans were asked to vote for the celebs they wanted to see on the first episode of the show's next season.
Readers were given seven pairs as options, including Shah Rukh and Salman Khan, Sidharth Malhotra and Fawad Khan, Ranveer Singh and Shah Rukh, Kapil Sharma and Sunil Grover, Sushmita Sen and Aishwarya Rai Bachchan, Deepika Padukone and Kapil, and Sunny Leone and Rakhi Sawant.
According to the vote result, foes-turned-friends SRK and Salman bagged the first position with 39.24 percent votes, while the second position was bagged by Ranveer and SRK with 31.65 percent votes.
Fans get excited to see Salman and SRK in one frame and thus, they will prove to be the best choice as the first guests on "Koffee With Karan 5." Also, SRK's pairing with Ranveer is something that fans are waiting to see. Recently, Ranveer created a dubsmash, in which he proved that he is the "Jabra Fan" of SRK.
Also, during the Twitter chat, Karan revealed that "Koffee With Karan 5" will arrive in September or October and the opening episode will feature Shah Rukh as the first celebrity guest. Karan's chat show had always featured Shah Rukh in the first episode, except for the last season.
Check out the vote result of other pairs here:
| | |
| --- | --- |
| Names of celebrity guests | Percentage |
| Shah Rukh Khan and Salman Khan | 39.24 |
| Ranveer Singh and Shah Rukh Khan | 31.65 |
| Sushmita Sen and Aishwarya Rai Bachchan | 8.86 |
| Sidharth Malhotra and Fawad Khan | 7.59 |
| Deepika Padukone and Kapil Sharma | 6.33 |
| Sunny Leone and Rakhi Sawant | 5.06 |
| Kapil Sharma and Sunil Grover | 1.27 |