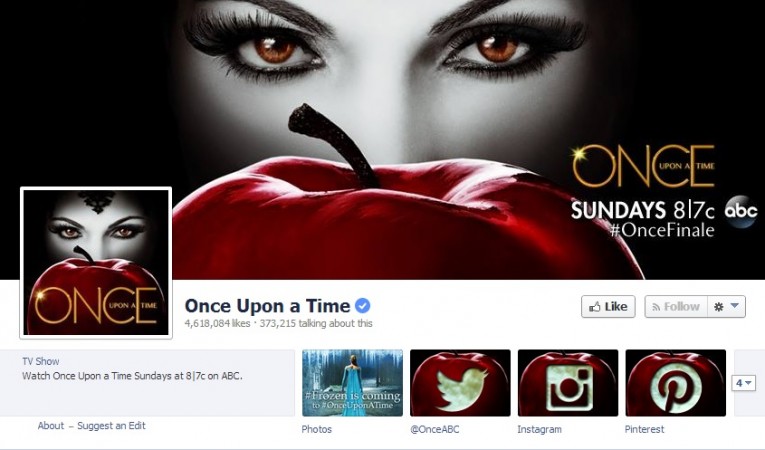 "Once Upon a Time" is yet to find someone for the role of Elsa from "Frozen," but fans have been rallying for Leighton Meester to be offered the role, as a good number of them feel that she resembles the Disney queen.
The overbearing and spoiled Gossip Girl's Blair Waldorf would easily be able to pull off an evil character on "Once Upon a Time," as some believe the Queen of Arendelle will be shown as an evil character in the series.
If @itsmeleighton played Queen Elsa in @OnceABC my life would be perfect! My role model & my favorite princess!❄️⛄️

— Allison Bell (@AllisonBell24) June 30, 2014
Leighton Meester could play Elsa if there was a real life #Frozen omg ❄️⛄️ pic.twitter.com/5XitIBdntR — lil v (@vxckie) January 6, 2014
"Once Upon a Time" season four will be split into two, and each section will have a major villain.
Similar to the movie, Elsa will have the power to freeze anything that comes in her path, and she is expected to be the antagonist in the first part of season four.
The season will also feature Elsa's sister Anna, and Kristoff.
Besides Meester, several other names have been put forward to play Elsa, and these include Kristen Bell, Dianna Agron, Blake Lively, Allison Mack, and Claire Holt.
Anna Faith Carlson, the18- year-old who took social networking sites by storm after she started posting side-by-side pictures of herself with Elsa, has also expressed a wish to play Elsa.
"I know this is kinda a lot to ask, but it would mean the world to me. Can you take a picture from my page dressed as Elsa, post it and hashtag the words #AnnaAsElsa? I'm hoping to audition as Elsa on 'Once Upon A Time'! You can do it on Instagram and/or Twitter. :) THANK YOU SO MUCH!" she wrote on Instagram.
Elsa was introduced on the show when Emma Swan accidentally brought her to Storybrooke while she and Hook were making their way back to the present through a time travel portal.
In the series, Elsa was stowed away in an urn in Rumpel's dungeons, and creators of "Once Upon a Time" hinted that they might have crossed paths.
"You know, there's a backstory to how she appeared in Rumpel's vault, and what she's up to now when she's walking out of the farmhouse that we'll get into very quickly, most likely in the premiere," Adam Horowit, the co-creator, told Entertainment Weekly. "And in doing so, we very much want to honor what came in the movie. We're not trying to redefine the character; what we're trying to do is take the beloved character and fit her into our world."
Casting announcements are expected shortly, as filming of season four of "Once Upon a Time" is scheduled to begin sometime this month.