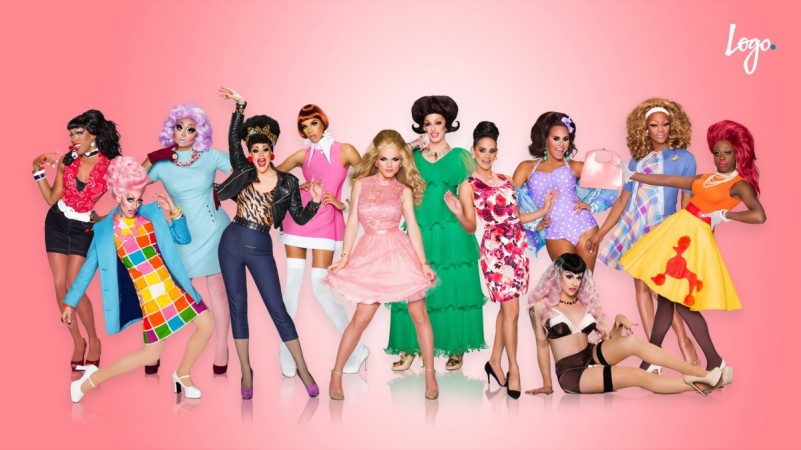 "RuPaul's Drag Race" Season 8 finale is just a few days away and fans are restless to know the winner. While Bob the Drag Queen, Kim Chi and Naomi Smalls, all bring someone spectacularly unique to the table, only one will be crowned America's next drag superstar.
All the three queens have their own set of hardcore fans, but it looks like Kim Chi is pegged to be the winner by most. In the poll we conducted around 3,500 fans of "RuPaul's Drag Race" voted, of which 49% (1,719 votes) predicted that Kim Chi would win.
Bob was a close second at 36% (1,257 votes) and Naomi Smalls followed at 15% (527) of the votes. Even fans on social media seem to favour Kim Chi. In fact, one fan, Katie Barry, lists five reasons as to why the artistic queen deserves the crown on the "RuPaul's Drag Race" Facebook page:
1. Brought it to the runway with some of the most unique looks in drag race herstery

2. She was sweet, open and kind, staying true to her drag and grew emotionally from beginning to end.

3. Thick and gorgeous body, and also legit Asian to take the crown. It does mean something, because her culture influenced her art and creativity and that can inspire others from all different backgrounds including more drag to come from future little drag princesses in SK

4. Every challenge she worked so hard on, gave it her all despite her "flaws"

5. Down to earth, amazingly gifted and as Naomi said, one cuddly cute panda bear, which would be the first FIERCE panda to ever win a season of drag race! Go Kim chi we love you!!! ❣ [sic]
Meanwhile, the taping for the grand finale happened on Wednesday, May 11, night and the queens from "Drag Race" old and current came dressed in their "Red Carpet Extravaganza Eleganza" best. See the amazing looks that Robbie Turner, Naomi, Acid Betty, Laganja Estranga, Michelle Visage, Carson Kressley, Derrick Barry and others served on the red carpet via NowOnNext.
Don't forget to check out Cynthia Lee Fontaine's red form-fitting number coupled with an over-the-top hairdo. She is expected to take home the Miss Congeniality title in Season 8 of "RuPaul's Drag Race."