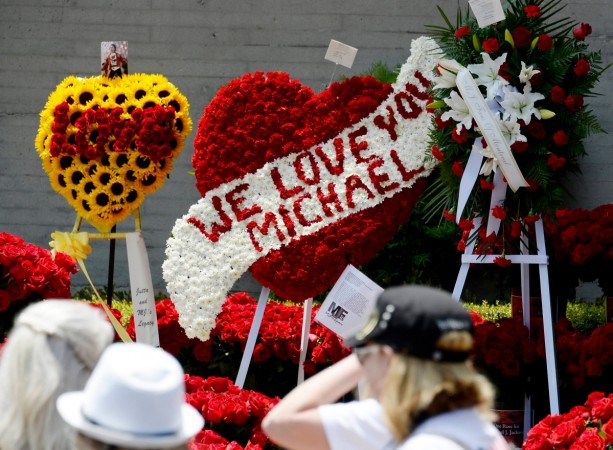 On the occasion of Michael Jackson's death anniversary on June 25, a number of celebrities took to their Twitter accounts to remember the late King of Pop.
While many took to their social networking accounts to post messages about Jackson, whose fame has only increased since his death on June 25, 2009 at the age of 50, a good number of them also included Jackson's children – Prince, Paris and Blanket – in their prayers.
Check out some of the tweets below.
5 yrs ago I watched a little girl @parisjackson tell the world her daddy was the best.Now that little girl is a beautiful young lady

— Julie (@Randygirl4life) June 25, 2014
@princemjjjaxon @ParisJackson and Blanket prayers and love to you — Dana (aka Flower) (@mjglambertgrl) June 26, 2014
My prayers & thoughts R with you 3. May God continue to keep you guys Uve grown up beautifully @princemjjjaxon @ParisJackson & "Blanket" <3

— Nana (@Serene_Mystery) June 25, 2014
Here is a look at how Jackson's three children have been holding up five years after his death.
Prince:
Prince, 17, was recently seen at the "True Blood" premiere party in Hollywood, where he was spotted with celebrities such as Anna Paquin and Joe Manganiello, E!Online reported. Prince hopes to get into the entertainment industry, and he told Entertainment Tonight in an interview that he is looking to become "well-rounded as a producer, director, screenwriter and actor."
On the academic side, too, Prince is doing well, and according to a Us Weekly source, Prince is a straight A student.
"He's a dedicated student," the source told Us. "His dad really instilled in him a love of learning. He refuses to miss school and wants to learn as much as he can. He still wants to go into the film business, but plans to intern a lot to see exactly what he wants to do."
Paris:
Paris, 16, suffered a public meltdown last year when she attempted to commit suicide. She is doing really well now, according to sources, who said that she is currently attending boarding school in Utah.
"She is doing a lot better. She is getting back to normal. I think she has made quite a bit of progress over the past year," the E!Online source said.
Blanket:
Blanket, 12, is a normal pre-teen who has been keeping a low profile for the past few days. He lives with his brother and is active on social networking accounts, often tweeting about his favorite foods and bands, E!Online noted.