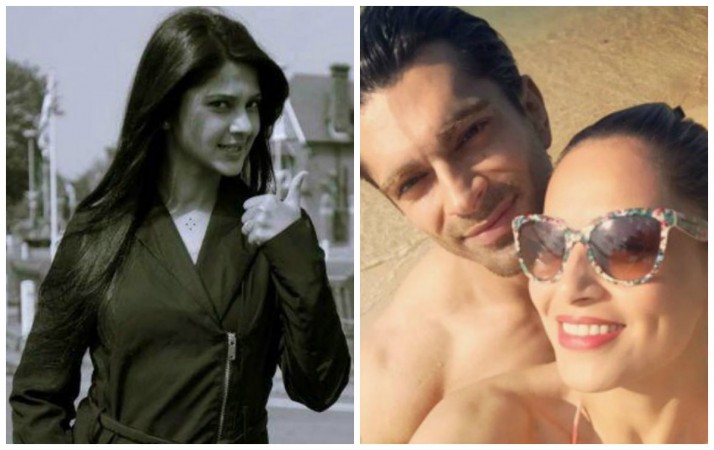 It was Jennifer Winget's birthday on May 30, and she shared a video on Instagram, thanking her fans for making it extra special. This post was also liked by Bipasha Basu, clueless of what was going to follow.
While Jennifer is Karan Singh Grover's former wife, Bipasha is his current wife. Hence, Bipasha liking Jennifer's post came as a little shocker for many. In the video, Jennifer is seen thanking her fans for the birthday wishes and urged them to hand over the gifts to someone needy.
In a sweet gesture, Bipasha too liked the post, and soon Jennifer's fans started trolling the Bengali actress and her husband. Series of comments started to flow on Twitter, calling Bipasha "insecure" and "stalker".
Obviously, these comments left Bipasha miffed and she soon unliked the post. Nonetheless, the fans kept trolling her for unliking the post as well. Social media is a harsh world, and Bipasha certainly did not see that coming.
Check some of the tweets trolling Bipasha and Karan:
Correct,Bips had yet again proved that she is stalking Jen by unlikely her video?.

— Jennihollic _ ? (@IamNdofficial) June 4, 2017
Exactly... she pressed the like by mistake while stalking ?

— Shreya Mukherjea (@BeingZaynsGirl) June 4, 2017
LOL she's stalking Jen for how-to-be-successful mantra secret ???

— Nithya (@ImNithya) June 1, 2017
Now it's clear she had pressed lyk by mistake while stalking her profile & not any sweet gesture... 40 yr old buddhi is goin bonkers.. ??

— Shreya Mukherjea (@BeingZaynsGirl) June 3, 2017
Wondering why did u like Jennifer wingets post on insta? Share ur thoughts ..we're u stalking her?

— boldiya(•ิ_•ิ) (@boldala) June 3, 2017
Jennifer and Karan had tied the knot in 2012, but the marriage did not last for too long, as they got separated two years later. Karan's affair with Bipasha was out in the open soon after they got divorced. Eventually, the two got married in 2016.
This is Karan's third marriage. He had first got hitched with Shraddha Nigam in 2008, which ended in divorce just after 10 months. Then Jennifer came into the actor's life, but their relationship too could not last long.