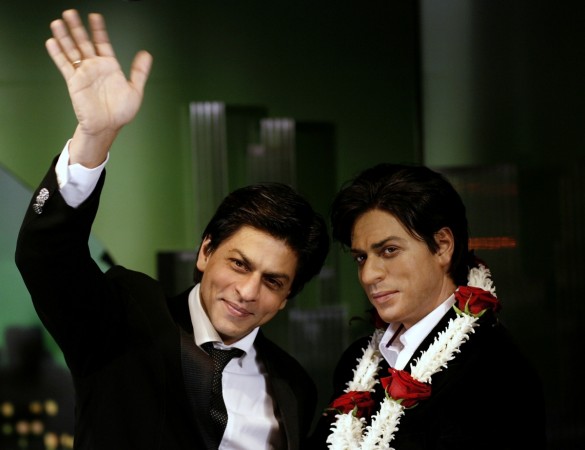 Shah Rukh Khan's waxwork at Madame Tussauds, London, was re-dressed and launched Wednesday for "Fan" promotions. The superstar was in the British capital to talk about the Maneesh Sharma directorial.
In a plaid shirt and ruffled hair, the Gaurav avatar from "Fan" is refreshing and a welcome change from the well-tailored suit SRK's statue usually has on. The interesting bit is, the model will be open to public viewing at the London Eye, which is a first for any wax statue.
Describing the experience of playing two different roles (Gaurav Chandana and superstar Aryan Khanna) as "schizophrenic," SRK told the press that when he watched the film a few days ago, he failed to relate to Gaurav. It was "awkward" and "strange" to watch the twenty-something character onscreen, he said.
With "Fan," SRK returns to a genre he hasn't experimented with in years. "Anjaam" and "Darr" had him play an obsessive stalker, establishing him as one of the promising newcomers of the time.
Gaurav's bitterness towards his favourite cine idol is what makes the premise interesting. The Delhi-boy travels to Mumbai to catch a glimpse of the star only to be dissed by him later.
"He (Gaurav) starts getting disappointed, which turns his whole life around. So, there is a darker side where it leads to an agressive obsession and little bit of a revenge kind of a story. It's a completely new subject, never tackled before and very, very interesting," SRK told London Live.
"Fan" opens in theatres on April 15 and features Waluscha De Sousa and Sayani Gupta in key roles.