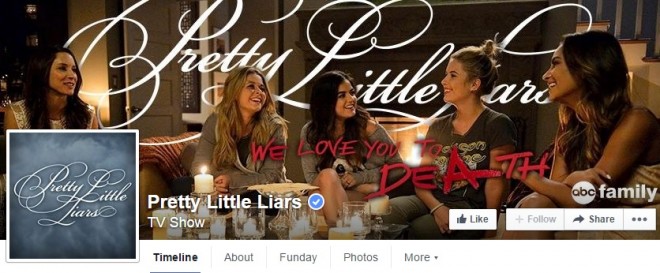 Although there are at least two more seasons to go before "Pretty Little Liars" end, fans have been coming up with theories to tie up all the loose ends, and one scenario includes the girls waking up in Spencer's barn with the entire series having been a dream.
However, Marlene King dismissed this theory through a Twitter post, writing: "I can assure you that's not the ending of the show."
Another ending, which was tweeted to King months ago, have A captured, and identity revealed. But as the girls hug it out they get a text message that reads, "It's my turn, bitches -B."
While nothing has been confirmed yet, the second scenario might work, especially as King has expressed a desire to take the show to the big screen.
"That's always been the ultimate goal, is that it ends its life in one medium and starts another life on film," King told E!News. "I love that. Oh we want an in-theaters film! Big, big, big opening weekend, with all those Pretty Little Liars fans are coming out. It would be so much fun. And we'd get to do so much like big stuff too."
"Pretty Little Liars" will return for a Halloween special titled "We Love You to DeAth" on 21 October at 8 pm ET on ABC Family, and it is going to be a fan appreciation episode featuring interviews with the cast and crew.
The synopsis of the Halloween special reads: "Troian Bellisario, Ashley Benson, Lucy Hale, Shay Mitchell and Sasha Pieterse sit down to answer fans burning questions about the show, while Tyler Blackburn, Ian Harding, Janel Parrish, Keegan Allen and "Pretty Little Liars" crew members sit down to give insiders a glimpse at the behind the scenes workings of the show."
Besides featuring some of A's victims, this special feature will also contain a major spoiler on A. The season five summer finale ended with the death of Mona, played by Janel Parrish, and suspicion being cast on Alison.
And although Mona is dead, Parrish told TVLine that her character will once again get an opportunity to mess with Alison during the Christmas special. "She's going to be the Ghost of Christmas Past, Present and Future," Parrish revealed. "She gets to mess with Alison — and in a fabulous costume, I might add."