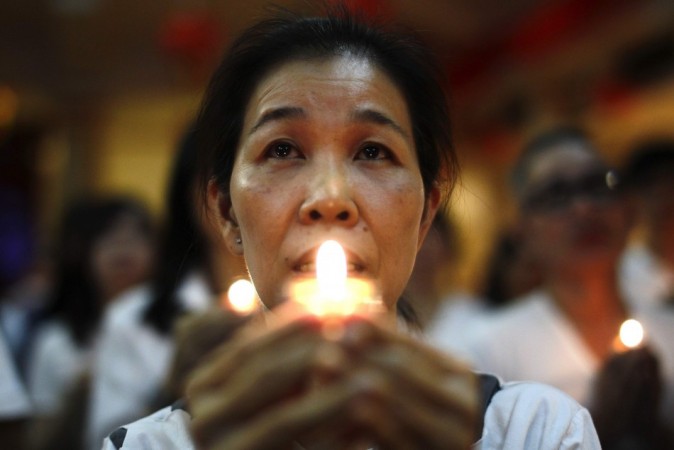 Even as search and rescue teams from 26 different countries are doing everything they can to find clues on where the missing Malaysian Airlines Flight MH370 could be, questions are being asked on how their family members will be compensated for the tragedy.
What happened to the plane is unknown and this fact could complicate the claims process and leave family members with many hurdles to overcome. But there is no way the authorities can get away from financial responsibilities.
Under an international treaty known as the Montreal Convention, the airline will be obliged to pay relatives of each deceased passenger an initial amount of around $150,000 to $175,000.
Additionally, relatives of the victims can sue the airliner for various other damages, as CNN Money notes. The claims will only be negated if the airline authorities can prove that they did enough to prevent a crash or any other mishaps in the plane.
However, there has been a general consensus that the very fact that the airline had allowed two fake passport holders to board the plane will make it difficult for the Malaysia Airlines to plead 'absence of negligence'.
Relatives could, additionally, launch claims to the plane's manufacturer, Boeing. But they can do so only in case a mechanical flaw is ruled as the cause for the mishap. However, if the plane is never recovered, a mechanical flaw will be difficult to be proved.
CNN Money has reported that Monica Kelly, an attorney at Ribbeck Law Chartered who is planning to file suit against Malaysia Airlines and Boeing, believes that families could receive between $400,000 and $3 million in damages - although they will have to wait for years to see that money.
Also important is the place where the lawsuits are filed. Plaintiffs tend to get more compensation in US courts in comparison to other countries. Mike Danko, an aviation lawyer with Donko Meredith told CNN Money that some awards could be a whooping sum of anywhere from $6 million to $8 million.
This is what the Montreal Convention says:
"The carrier is liable for damage sustained in case of death or bodily injury of a passenger upon condition only that the accident which caused the death or injury took place on board the aircraft or in the course of any of the operations of embarking or disembarking."