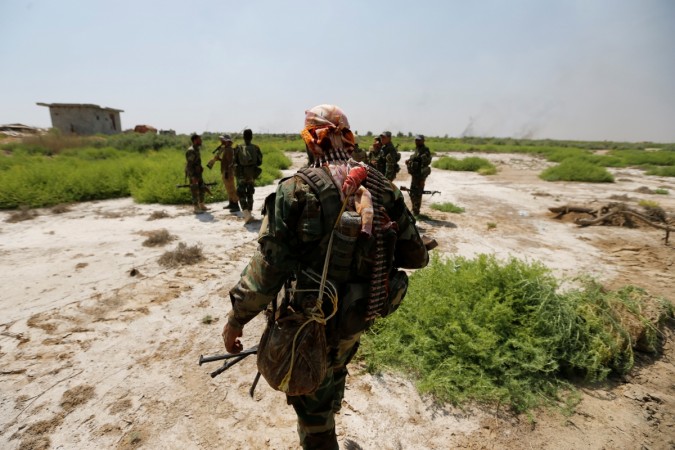 The militants of the Islamic State group, also known as ISIS, in Fallujah reportedly cut the tongues of five male members of the extremist group for attempting to flee the city. The incident reportedly took place in public view.
"ISIS terrorist gangs cut the tongues of five of its members who tried to flee from the city after being sentenced by the so-called ISIS Sharia Court. ISIS committed this crime in public in front of its members and citizens," Iraqi News quoted a source as saying. The website could not be independently verified by IBTimes India.
This is not the first time the extremist group has resorted to violence as a form of punishment to its members. A May 23 report by AhlulBayt News Agency (ABNA) said the ISIS commanders were tied to trees and fed alive to dogs as punishment for failing to complete their tasks.
"ISIS uses any members who are thought to be of no use, for the organisation to frighten other members," ABNA quoted Kurdish sociologist Dler Ahmed as saying.
A group of 15 jihadists were executed in April in Syria for not being able to save senior ISIS leader Abu Hija al-Tunisi, who was killed in an air strike by the United States, the Daily Mail had reported. In yet another incident in January this year, at least 20 ISIS members were executed in Iraq's northwestern province of Nineveh for trying to flee.
"The dissidents were arrested at a checkpoint in the vicinity of Mosul on Friday evening. After being identified as fighters who have left their positions at the fighting front in western Mosul, they were transferred to the Sharia Court for prosecution," ARA News quoted a local media activist as saying.
The worst mass execution within ISIS took place over a period of three months last year when ISIS executed close to 200 militants of its group, according to a Dec. 29 report by the Independent that cited British-based Syrian Observatory for Human Rights (SOHR).
"We can confirm that 120 fighters have been killed by Isis, but from our sources on the ground we believe that over 200 have actually been killed," the Independent quoted SOHR director Rami Abdurrahman as saying.