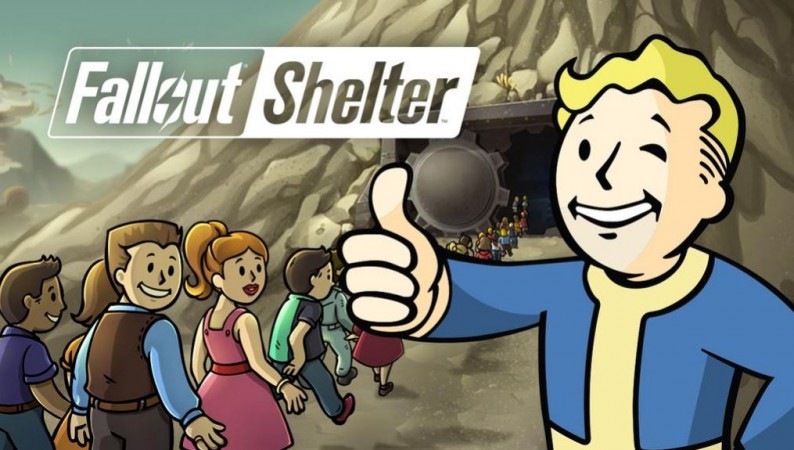 Bethesda had made the free-to-play video game, Fallout Shelter, available for Android devices on 14 August, initially releasing it on iOS platforms during the E3 2015. But many Fallout Shelter players on Android are complaining the game has been suffering from crashes due to a data corruption bug.
Reports say when the game crashes when loaded on the devices and attempts to reload the saved file turn futile, leading to the game being lost. The file gets reset to 0KB.
It has generated panic among players since the save file also has details of purchases made in-game and the microtransactions that could have been made with lunchboxes.
Players reported about it on Bethesda forums and later, many took to Reddit. The bug has left many gamers concerned since they have ended up losing money.
Techraptor reported about rumours of the bug affecting iOS versions too, though it has not been verified. But some players on iOS have revealed that they have faced it.
Currently there aren't any fixes that have been made available. Bethesda has not commented on the issue either.
Here are some of the complaints made by the players:
"I was able to start up the app and the loading screen went as expected, but when my vault loaded some of the animations were working then it froze then crashed and sent me back to my phone's home screen. Happens every time I try to play the game. I am hoping there is a fix to this. I do not want to reinstall and lose my $20.00 purchase and lunchboxes and items I grabbed from them," said Pawpyon on Bethesda forums.
"I encountered this issue on iOS the day that Bethesda patched the unlimited lunchbox glitch. I had bought lunch boxes before learning about the glitch, and still had 10 or so left in my old save, so I lost those along with my new, unlimited lunchbox save. Basically all of my saves were corrupted by that patch, so I just uninstalled the game," said Ludwig_Van_Gogh on Reddit.
"So I was enjoying Fallout Shelter on Android but today when I went to start it. It just would quit before the main menu. Upon further investigation my save file is now 0KB, meaning it somehow got corrupted. But I did purchase lunchboxes so I guess just wasted my money," said Dingleberry_Jones on Reddit.
Guide to Get Refund
Redditor Coconuttery has shared details on how to get instant refund from Google Play for players who have been affected by the save data corruption bug. He noted that the confirmation for the refund was instant but it takes up to 14 days to arrive.
Players can click on the link here to request for refund. Here are the steps to claim refund:
Click on the icon on the right of the affected item
Click on "Report a problem"
Choose the last option in the drop-down
Describe the save game corruption bug and that you want a refund
Submit