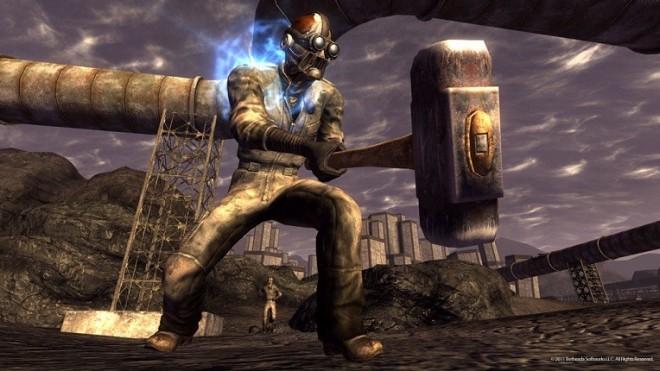 All the three Fallout games - Fallout, Fallout 2 and Fallout Tactics are back on Steam. The games were taken off in 2013 for about six months and now they are back on Steam.
Fallout games were bundled off from the shelves of Steam and other digital stores in December 2013. This was due to legal trouble that forced developer Interplay losing out its rights to sell Fallout games.
It was only after Bethesda managed to gain the rights of these three Fallout classics that the return of these post-apocalyptic video games seemed possible. Earlier, Bethesda had promised its return on Steam "at the earliest possible date."
"We're working to return classic Fallout games (1, 2, Tactics) to Steam and will provide an update when they're ready to go," said Bethesda, CVG reported.
Bethesda had reached a settlement to a dispute over the licensing rights of Fallout MMO. The dispute was settled in 2012 for $2 million.
Bethesda had sued Interplay in 2009 with regards to Fallout MMO license and selling of Fallout Trilogy. This later led to a long drawn battle between the two and finally ending in Bethesda gaining full rights for Fallout MMO. Since December 2013, the merchandise and rights to sell for Interplay have ceased.
The first Fallout game was released in 1997 and this was followed by three main titles - Fallout 2, Fallout 3 and Fallout: New Vegas. The last one was Fallout: New Vegas in 2010. There has been speculation that Bethesda has been developing Fallout 4 which is based on several rumors. The franchise has had two spin-off titles - Fallout: Tactics and Fallout: Brotherhood of Steel.
Fallout games on Steam will be costing $9.99 as individual units and it can also be bought as a part of the Fallout Classics bundle for $19.99. The individual copies are discounted at $4.99 each and the bundle costs $12.99. The discount sale price will end on 30 June.
All the three Fallout game can be saved in Steam Cloud. The studio also noted that Fallout and Fallout 2 will be able to run on Windows 8 but Fallout Tactics will not be compatible.