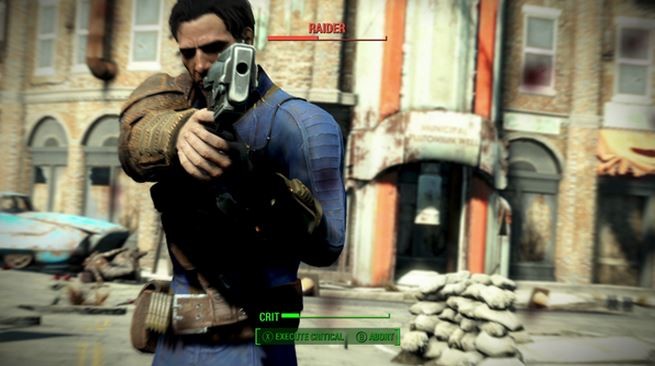 Fallout 4, the action RPG video game dealing with post-apocalyptic world from the popular Fallout series video game franchise, is one of the most awaited gaming titles. Its developers Bethesda have been revealing information about the game. Fallout 4 is expected to hit next-gen consoles and PC on 10 November.
The Xbox One version of Fallout 4 is fully preloadable, according to Gamepur, which claims that the file is now live but without the actual game content.
Players with a digital version of pre-ordered Fallout 4 will have to pre-load the game. This will allow them to play the game sooner as it releases on 10 November.
No Modding Tools for Next-Gen Versions?
PS4 and Xbox One owners were ecstatic when Bethesda revealed that it will allow modding even in these next-gen consoles.
But Pete Hines, the vice president of Bethesda recently divulged to a question from fan what to expect on the PS4 and Xbox One consoles.
He said that PS4 and Xbox One versions of Fallout 4 will not be getting modding tools in order to create mod, as many had believed, but mods from PC will be playable on consoles.
So, only the PC version of Fallout 4 will be receiving the modding tools. It is disappointing to many fans who believed that the next-generation versions of the game will also be getting modding abilities.
All seven SPECIAL Videos
Ahead of the game's release, Bethesda has released videos that explained the seven different SPECIAL perks in Fallout 4 – Strength, Perception, Endurance, Charisma, Intelligence, Agility and Luck.
This seven perks statistics will help players level up their characters and more. Each perk has its own plus and minus.
Below are the videos of all the seven SPECIAL perks:
Strength (crafting, melee damage, more carrying capacity):
Perception (explosives, stealing, Vault-Tec Assisted Targeting System shooting, sniping):
Endurance (swimming, sprinting, resistance to radiation):
Charisma (trading, smooth talking, charming animals):
Intelligence (weapon innovation, navigation, potions, hacking computer):
Agility (sneaking, stealth kills, reload spee, Vault-Tec Assisted Targeting System multi-targeting):
Luck (grim reaper Vault-Tec Assisted Targeting System restoration, loot drops, critical hits):