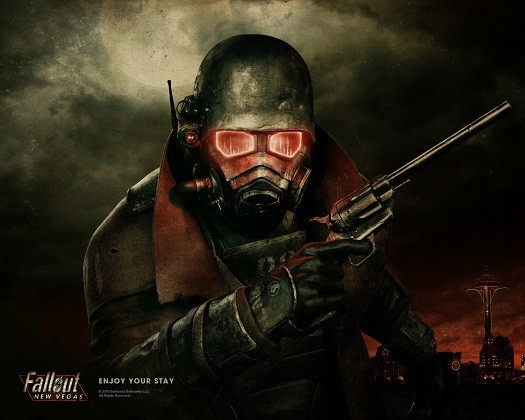 The news about a possible Fallout 4 is back in the fray again, after all the hoaxes and supposed hints of the yet-to-be announced post-apocalyptic game. This time however, it is from Bethesda, the game developers.
Bethesda has filed for trademark for its Pip Boy device, at the United States Patent and Trademark Office. The Pip Boy device is part of the Fallout Universe.
The company said in a tweet that this is "Not a hoax. our filing. just protecting our trademark. also helps in dealing with infringement stuff."
YouTuber, MrMattyPlays has posted a video speculating on the tweets by Pete Hines, vice president of Bethesda Softworks that Bethesda is preparing for an announcement.
Below is the conversation that took place on Twitter that raises the speculation on a new announcement from Bethesda. Will it be Fallout 4? We cannot say.
@LovelyClam I'm not going to give a timeframe

— Pete Hines (@DCDeacon) November 23, 2014
@LovelyClam I've been asked not to give any context or specifics so I'm not going to — Pete Hines (@DCDeacon) November 23, 2014
Mass Effect Trilogy Remaster Release after Mass Effect 4?
Aaryn Flynn, general manager of the BioWare Studio asked members of the NeoGAF forums to help him ideate a 'wish-list' for a remastered edition of Mass Effect Trilogy. He also wrote down his personal interests in such a remake.
Below features are part of his wish list:
1,080p
60fps
High resolution textures, especially on ME1
Some shader improvements commensurate with newer GPUs
All the DLC
"Seamless experience": the adventures flow into each other without having to go back to save import, menu screens, etc.
GamingBolt reported that the remastered edition is likely to be launched only after the release of the next Mass Effect/Mass Effect 4 game.