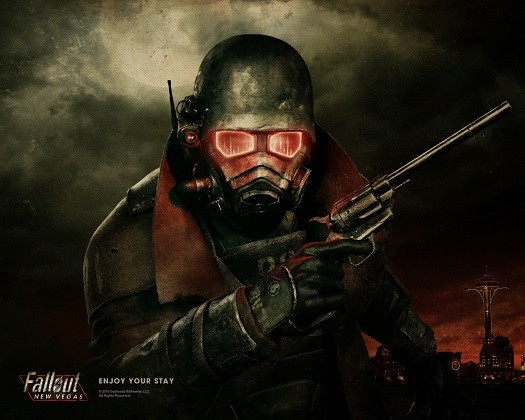 Fallout 4 is one of the most-anticipated titles that does not have any official confirmation from Bethesda Studios. Notwithstanding the official disclosure, Fallout fans have always been looking for clues that could hint on the release date and possible features that could be included in the continuation of the RPG title series.
Confirmation Rumors
The first rumored confirmation of the Fallout's development comes from a Reddit user, GNR_Informant. His claims are based on GNR_Informant source, a public relation office with Bethesda.
The Claims:
The game setting will be Boston.
Fallout4 will be "a kind of" direct sequel to Fallout 3.
A few groups could return.
"The Institute" could be downtown DC or New Vegas of the game
The Boston in the game will have more buildings and will be more in line with "cyberpunk and retro-futurism."
The game will feature Androids.
Fallout 3's The Railroad will be a faction.
"The Plantation" are opponents of The Railroad.
The Plantation use Androids to work so that Humans get their food.
The Institute is highly advanced. There is a possibility that it could have its own Garden of Eden Creation Kit (G.E.C.K.) to farm.
Super Mutants and the Brotherhood of Steel groups might be avoided in Fallout 4 since players complained that they went against the legend.
Players are likely to see a new "race" that will be "central to Boston."
The studio is planning to introduce Lovecraftian fiction since the setting of Fallout 4 will be around Lovecraft Country.
There are no plans of reinventing the levelling up system (like that of Skyrim).
Fallout 4 will be more distinct from Skyrim.
The studio is also planning to introduce a system that is akin to Skyrim where once the tasks are done, player's skills get levelled up.
Release Date Rumors
So far, the indicators for the game's release have pointed out that Fallout 4 will be out by Fall 2015 and it could be revealed at E3 2015, Cyberland (via KDramaStars) reported. In a previous report it was rumored to rolling out for PC, PlayStation 4 and Xbox One platforms.
Possible Features
Josh Sawyer, game director of Fallout: New Vegas revealed some of the features that could be materializing in Fallout 4. Sawyer was speaking in an interview with IGN.
Fallout 4 possible features:
Sawyer revealed that Fallout 4 could be made into a MMO title.
He was confident that Fallout 4 could be coming out with an online version.
Though he personally preferred West cost as they are able to relate to the surroundings, he suggested returning to Boneyard, LA.
Another area that was suggested was New Orleans.
He also suggested that the game could be five times more brutal than Ultimate Online.
Kotaku had previously leaked the casting documents of Fallout 4, which had revealed that the game was set in Massachusetts.
Most of the online gaming websites have said Sawyer's ideas for Fallout 4 are not likely to be implemented by Bethesda.
Game Director Debunks Rumors
Todd Howard, game director for Bethesda, has debunked rumors about the Fallout 4 development.
He was asked about the Fallout 4 and the casting documents that were leaked previously by Kotaku, for which he answered, "We don't [have a timeframe for our next game announcement], but I think it's gonna be a while."
"We've gotten fairly used to all the questions and curiosity over the years," he added. "Everyone wants information. Right now, we're just trying to figure out which of our ideas are going to stick and finding an appropriate time to talk about it."
He also said the PC was resurgent and also said all the mods are done on PC, however he also stated that the new consoles from Microsoft and Sony were more like PC and thus "open up new avenues" for the studio.
"There are kind of random ideas we're working on right now, and it's like, 'Wow, I think there's potential here to do some really cool stuff,'" he added.
What is Bethesda doing Now?
Bethesda Studios is presently busy with Doom 4 and upcoming video games like The Evil Within, BattleCry and Prey 2.