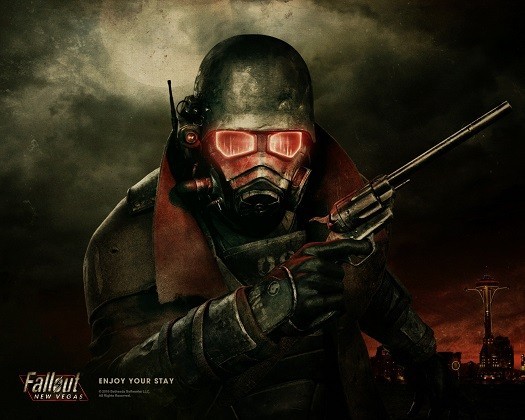 Fallout 4 fans have something to cheer about apart from the usual doze of rumours and hoaxes that have been part of the run up to the Fallout 4 reveal.
Voice actor Erik Todd Dellums (voice role as the radio DJ) in Fallout 3 has teased that he has been working on something that Fallout 4 fans will be happy about. YouTube user MrMattyPlays, who has previously revealed some credible news on Fallout 4, has said that the tease from Erik Todd Dellums is something that cannot be ignored and could mean something "big." He would not tweet if it meant nothing since it would leave the fans miffed.
Also, though he would be working on lot of things, he has specifically hashtaged Three Dog fans. So he would not tease it if there was nothing in it, in which case people would get mad at him.
Just did something that will hopefully make all #ThreeDog fans smile! #ShareLove

— Erik Todd Dellums (@ETDellums) March 22, 2015
In another video posted by MrMattyPlays, he has asked Fallout fans to let go of the nostalgia regarding the Fallout series. He was questioning how fans will react if Bethesda wants to experiment and "takes chances" with the series and if the fans will be co-operative with it. He goes on to say that Bethesda must take its chances with Fallout 4 without having to deviate from the main story that the series is known for. He also suggested that the company try out some new place like Miami for instance that will get players scratching their heads.
New York City as a Possible Location?
MrMattyPlays had posted another video that shows why New York City cannot be another location for the game. While looking at the New York City lore, he was told by some fans that the city was a complete crater formed by the nuclear explosion.
Hence, he checked up on it online and found that it has not mentioned anything about the crater or any explosion.
MrMattyPlays now speculates at the possibility of Fallout 4 being set in New York City. He adds that the narrow roads and buildings could be obstacles unless it's directly hit by a nuclear warhead, since Fallout game requires a wasteland with post-apocalyptic settings as its location. He also adds that New York City could also be a DLC instead of a location for the whole game.
Rumours and speculations including a tweet by Todd Dellums have pointed out at a possible E3 2015 reveal for Fallout 4. Bethesda has previously announced its participation at E3 2015. There have been rumors suggesting Fallout 4 could be released sometime in 2016 and some even suggested that Elder Scroll 6 could be released earlier than the next Fallout. However, there has been no official confirmation from Bethesda.