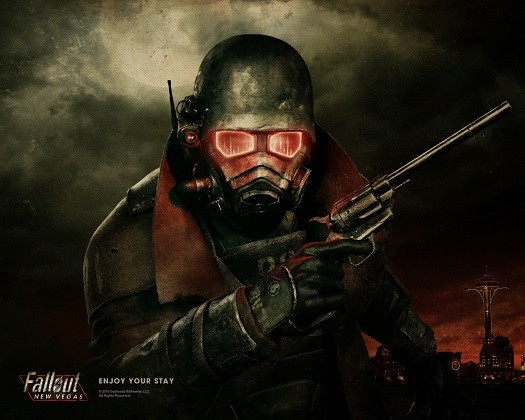 Ahead of the E3 2014 annual gaming event, a memo has been allegedly leaked that consists of Bethesda Softworks warning its employees on the embargo against the usage of Fallout related words. Fans and players have been eagerly waiting for the next game in the Fallout series, Fallout 4 that will also follow the post-apocalyptic setting.
This leaked memo consists of a list of words or rather video gaming titles that come under developer Bethesda's purview. The memo clearly states that those employees involved in its breach will face "disciplinary action." The memo surfaced in one of the fan sites for Fallout games.
The employees have been barred from using or referring to the following terms when they speak to the media at E3 2014. The terms that have been prohibited are:
Fallout
Fallout 4
Fallout: Nuka World
Boston Project
Elder Scrolls
Elder Scrolls VI
Project Greenheart
The memo went on to say that, "we do not intend to announce the 'Boston Project' or 'Project Greenheart' until a later date. As you would expect, the risks imposed by using the above terms may lead to unreleased work being exposed at an early stage."
Pete Hines, vice president of Bethesda Softworks has warned people not to expect any news of E3 2014. "1) I don't really pre-announce our announcements. 2) BGS will not be talking about its next game for a long time," he tweeted to a question.
However, it is of the general belief that this memo too is a hoax similar to that of Survivor2299. Though it is difficult to say if the image is real, there is a possibility that the memo is fake and the graphics on the letter head can be downloaded for print.
The Boston Project has already been proved to be rumors and Green heart is most probably Valenwood in The Elder Scrolls setting of Tamriel.
Are Leaked Script and Dev Screens Linked?
YouTube user, MrMattyPlays has posted a video that alleges the leaked script and dev screens are linked. He shows that the similarities in both and links the gap.
The Editor ID section has references to Museum, a setting in the leaked script. The script also has a character talking to Preston Garvey and when compared this with the dev screens, there is a line under Editor ID that shows the name Amanda Garvey, Gameranx reported.
(YouTube Courtesy: MrMattyPlays)