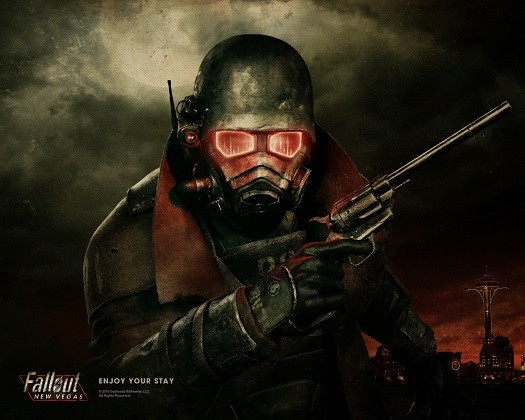 If there is one game that has been actively anticipated by its fans it will definitely be Fallout 4. The rumours have built what today is Fallout 4. Players searching for information on the websites will find a host of rumour stories on the subject even when there has been no official confirmation of the post-apocalyptic title.
However, that has not stopped fans from curiously searching the internet for news on the game. Bethesda has previously said that if there is no news from its official sources then we have to deem it as fake. But fans always dig up one or another hint in the previous game's source codes or it is picked up from forum posts. We look at some of the Fallout 4 rumours that have been circulating around the tentative title.
The rumour on the game was started by the discovery of TheSurvivor2299, a teaser website which later turned out to be hoax. But that was before fans and enthusiasts focused their energies and analysed the sounds deciphering it as Morse code readings and so on.
Later the game was listed on an Austrian online store, Gameware for PC, PlayStation 4 and Xbox One platforms. It even went to the extent of pricing the game at 69.99 Euros for PlayStation 4 and Xbox One and 59.99 Euros for the PC version.
Later, Kotaku produced some proof of Fallout 4 being in Bethesda's plans. It had got hold of leaked documents that were form a casting call. The project was code-named 'Institute.' It also revealed that the game will be set in Boston. The documents had "scripts, character descriptions, and other details about the next Fallout."
The Institute was later decoded as the secretive version of Massachusetts Institute of Technology or The Commonwealth in the previous versions. It also spoke of a character a named 'Preston Garvey, Travis Miles, a DJ and Sturges the engineer.
This was followed by a Bethesda conspicuously missing out Christmas card for Fallout 4, while it included the cards for other anticipated 2014 gaming titles on its Bethblog in 2013.
In January 2014 some fans received email reading a "very special announcement" from the e-mail "store@bethsoft.com". But Bethesda was quick to drop a tweet calling this email invite as a hoax, "This is another fan hoax. We are not announcing games from our merchandise store."
A Reddit user, GNR_Informant made a serious claim that he managed to get some information on Fallout 4 from a PR officer working with Bethesda. He reiterated that the setting will be Boston, but it will be inclusive of "cyberpunk and retro-futurism." Also, the game will supposedly include Androids, Super Mutants and does not plan to reinvent the levelling system similar to Skyrim.
Further the rumoured release date for Fallout was set as Fall 2015 and even saying that it will be revealed at the E3 2015.
Related
Xbox Head Phil Spencer takes ALS Ice Bucket Challenge; Nominates Sony, Nintendo and Valve Bosses
Swing Copters: New Game from Flappy Bird Creator Takes the Thrill a Notch Higher [VIDEO]
GTA 5 Online 1.16 Update: Top Changes, Vehicles, Missions in San Andreas Flight School Update; Full Patch Notes
Mega Slowbro Green Lighted for Pokemon Omega Ruby and Alpha Sapphire, New Project by Next Week
Watch Dogs 2 Rumours: 9 Possible Locations, Release Date, New Protagonist and More
Destiny Beta: Bungie Explains 'Bouncers', PC Version Complications; Sets a Pre-Order Record [VIDEO]
But soon after, Kotaku reported that Todd Howard, game director for Bethesda had debunked the rumoured development of Fallout 4. He had said that "We don't [have a timeframe for our next game announcement], but I think it's gonna be a while."
There were also rumours that Bethesda will not be developing Fallout 4, but it will be taken over by Battlecry Studios. It was also rumoured to be revealed at Gamescom 2014, which did not happen either.
Attack of the Fanboy admonishes some of these rumors saying, "It's absolute rubbish, shouldn't be reported as 'news' and the guy who came up with this nonsense needs to get off the acid and actually play the Fallout games that are available now."
However, since the title is of high anticipation, fans will be interested in searching for any hints of suggestion that reinstates the conviction that the game is in development and will be coming out sooner if never.