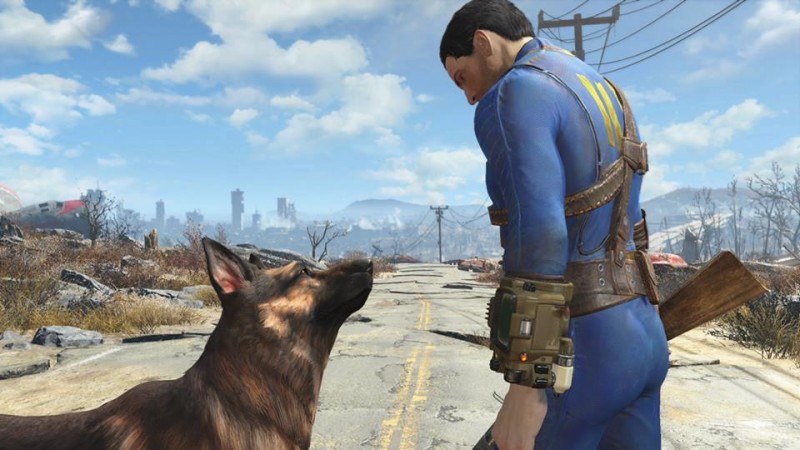 Last month's E3 2015 opened our eyes on Bethesda's plans for the next in the Fallout series, Fallout 4.
Fans had been requesting for a game that will follow Fallout 3, but were responded with a silence, though there were numerous rumours and hoaxes that marked the narrative, finally prompting Bethesda to make its debut press conference at the E3 this year to reveal with trailer and some new features that will be part of the game.
Bethesda has confirmed that Fallout 4 is set after the events of its predecessor Fallout 3. The confirmation came via Todd Howard, the game director of Fallout 4.
Howard revealed new details in an interview with The Telegraph. The game is set in Boston that will be the Wasteland. The game will also introduce players to Boston that preceded the nuclear explosion.
"We do enough. It needs to be a prologue. It's important to us to let you experience that world, so that when you emerge from the vault you feel the sense of loss and think 'I wish this was the way it was.' Having the beginning and having the sense that stuff is all gone? That you've lost everything? That is important," said Howard.
He said that the art was inspired by the visions of the future that existed in the 50s and added, "I thought we drew crazy stuff but the real stuff is crazier."
Fallout 4 will allow players to create their own character and it can be male or female. Howard goes to tell that the gender would be important since the female character could "read things or act things differently than he does. So scenes play out differently depending on whether you are playing the game as male or female."
He promised the gunplay in Fallout 4 will be better than the previous game. It will have an action fame feel and statistics. The Vault-Tec Assisted Targeting System (VATS) has been made more dynamic than before.
He also said that the team was inspired by Minecraft and hence brought tin the option to build and defend settlements in-game. He also added that though the crafting system is optional but "it is big."
Howard revealed that Fallout 4 will be out first on PC and later on Xbox One and then on PS4. "There's still a lot of work to do," he said.
Fallout 4 will be rolling out on 10 November, 2015 for PC, PS4 and Xbox One.
Fallout 4 Mystery Box to Release in 2015
Fallout fans will be able to gather some collectible characters as Bethesda is joining hands with Funko and will be releasing "Mystery Minis", which will come in a new "Fallout Mini Mystery Box" in September 2015.
There will be 12 different characters from the Fallout 4 universe. They will be in blind boxes and players will not know what character they will get, revealed Attack of the Fanboy.
The price of these figurines has not yet been revealed.