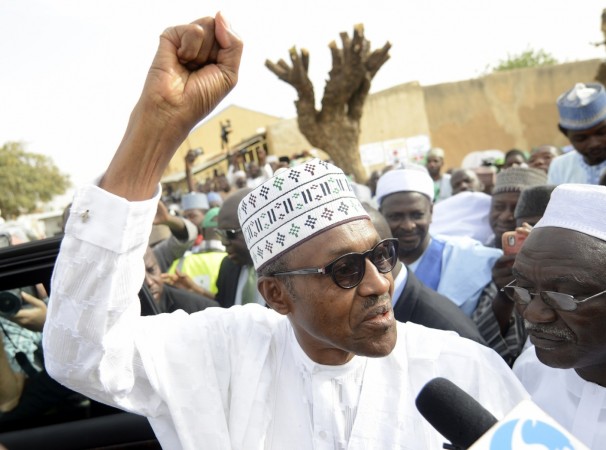 Nigeria's new president Muhammadu Buhari, who ousted the sitting government for the first time in nation's history through democratic means, will be facing significant challenges from falling oil prices.
Lower oil prices have led to heavy capital outflows from the country putting pressure on the local currency, Nigerian Niara (NGN).
Crude oil accounts for 95 percent of the country's total exports, 80 percent of revenues and contribute 14 percent to its gross domestic product (GDP).
"Risks are mainly to the downside. The economy remains vulnerable to further oil price fall and lack of security remains a major concern," said Nordea Markets in a note.
Credit rating agency Standard & Poor's (S&P) recently downgraded Nigeria's credit rating to B+ from BB-, saying declining oil prices and rising political tensions will weigh on Africa's biggest economy.
Nigeria's national assembly recently lowered its 2015 budgeted price for oil to $53 per barrel against $65 assumed in a first draft last year.
"The decline in oil prices in the last seven months has significantly affected Nigeria's external position and external vulnerability. We expect that the 2010-14 surplus on the current account will turn to an average deficit of 1.8% of GDP in 2015-2018," S&P said.
Nigeria's currency depreciated heavily on the back of falling oil prices and policy uncertainties, and the country's central bank had to intervene in the markets to stabilize the currency, which led to erosion of forex reserves.
Defending the NGN at current levels is costly, and FX reserves have fallen close to disturbing levels, below $30bn from nearly $40bn in July, Nordea said.
"Low oil prices, and the expected twin deficits is likely to keep pressure on FX reserves. It will call for a more market-adjusted NGN and a devaluation looks most likely," it added.
The depreciating naira is also exerting pressure on consumer prices in Nigeria, and the inflation rate stood at 8.4 percent in February.
"Inflation will probably trend higher, given the pass-through of a weaker NGN, seasonal factors and low base effects in the time series, and may peak in low double digits in the medium term," said Standard Chartered in a note.
Besides, the major challenges ahead for the new president will be high unemployment rate and rampant corruption.