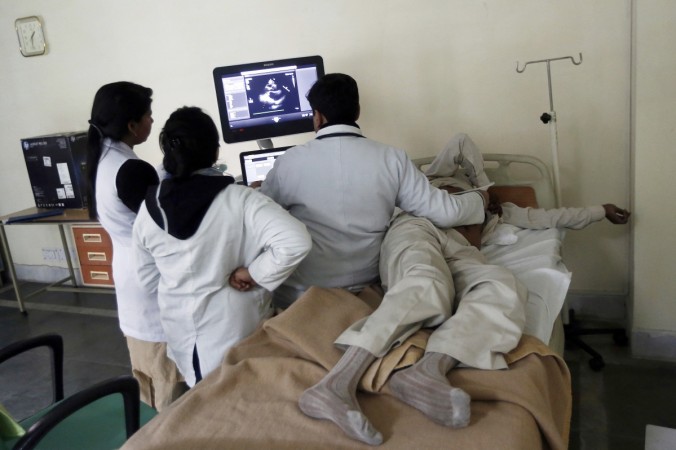 The Central Information Commission (CIC), a government of India authorised body set up under the Right to information Act (RTI), has directed the Union Health ministry to stop institutes from giving out fake MBBS degrees.
The CIC during a hearing took cognisance of quacks using fake MBBS degrees from an illegal institute and has asked the Health ministry to take required action through the Medical Council of India(MCI) -- the country's medical education regulator -- as the practice poses serious public threat, The Press Trust of India reports.
The MCI, which had registered the complaint with CIC, produced certain documents before Information Commisioner Yashovardhan Azad and pulled up an an institute by the name of Indian Board of Alternative Medicine, which has no official or legal sanctity and yet has been giving fake degrees for practice.
Azad, while describing the matter as truly alarming, said that public health is at high risk due to such fake medical practitioners who have no proper knowledge or training to render medical assistance.
"In view of the seriousness of the issue, the Commission is of the considered opinion that a copy of this order may be sent to the Secretary, Ministry of Health and Family Welfare to take immediate action through the MCI to curb this practice which is posing a threat to public health," he said.
The practice of issuing fake medical degrees by quacks in not new to India.
In 2011, the Delhi Medical Council conducted raids in the national capital, which put a 90-year-old Delhi man Balwant Rai Arora under scanner for allegedly selling 50,000 fake medical degrees issued by a fictitious university, according to India today. Arora was sentenced to seven years in jail after his arrest by Delhi Police in 2000 (he had reportedly given out 40,000 fake degrees since 1995).
On Aug. 12, 2015, the Maharashtra Medical council summoned 23 doctors from Mumbai for practising with fake degrees, the Daily News And Analysis reports.
The MCI on June 29, 2015 observed that five faculty members had submitted fake experience certificates in the application to set up a new medical college by the name of Rajiv Memorial Academic Welfare Society at Akbarpur in Mathura district of Uttar Pradesh, The New India Express reports.
The MCI also found out that nine faculty members had submitted fake certificates with the application for establishment of a new medical college by the name of Puran Chand Dharmarth Trust in Kaithal district of Haryana.
The MCI decided to apply Clause 8(3)(1)(d) of Establishment of Medical College Regulation Amendment, 2010 (part II), April 16, 2010 while considering the applications for new medical colleges.
As per the clause (d), if any institute is found to have employed a teacher with fake/forged documents and submitted the declaration form of such a teacher, such an institute will not be considered for renewal of permission/recognition for award of MBBS degree/processing the applications for post-graduate courses for two years-- the current academic year and the following one.