Actor Fahadh Faasil celebrated his 31st birthday with his fiancée Nazriya Nazim at "Mani Rathnam" shooting location with the entire cast and crew.
August is a special month for the Fazil family. Apart from Fahadh's birthday, Fahadh's younger brother Farhaan's debut film "Njan Steve Lopez" is also releasing on the same day and the star studded wedding of Fahadh and Nazriya is on 21 August.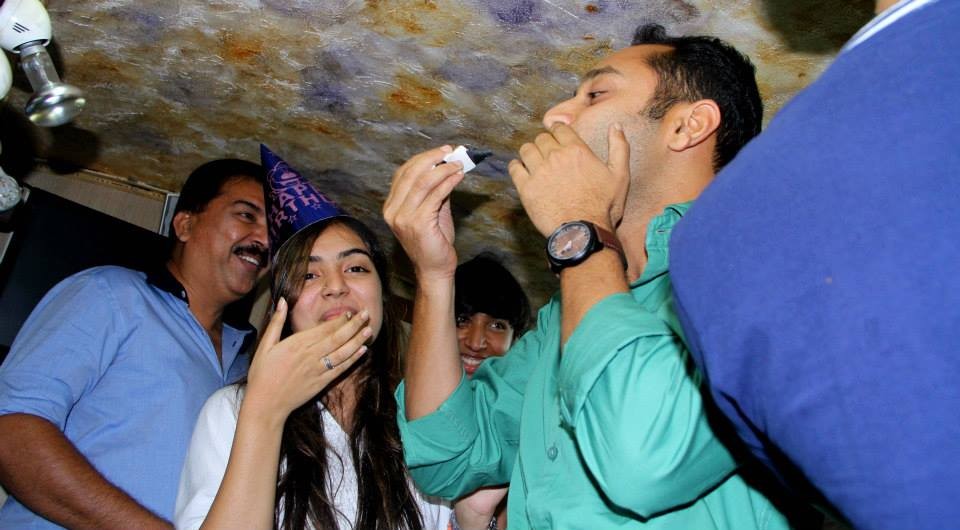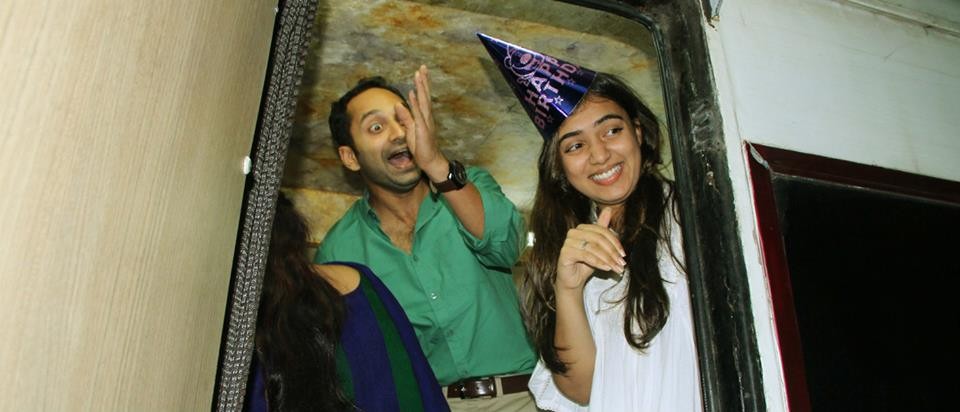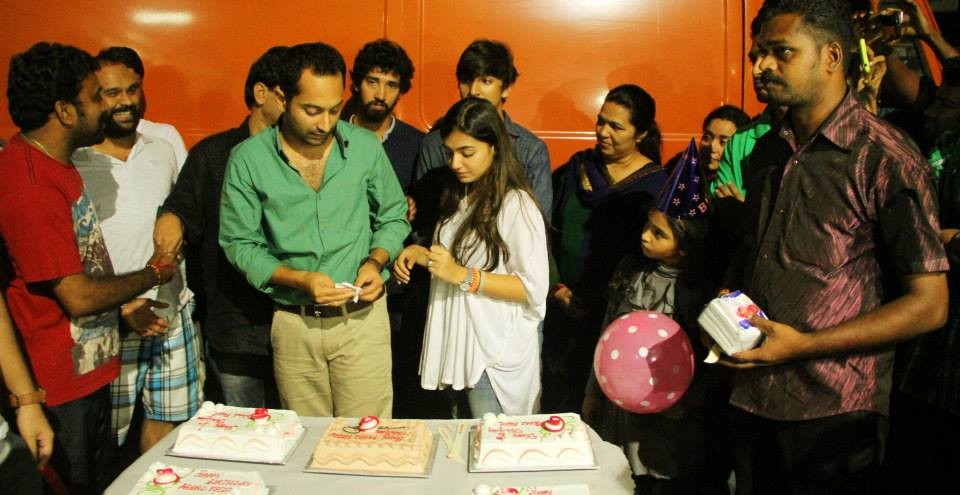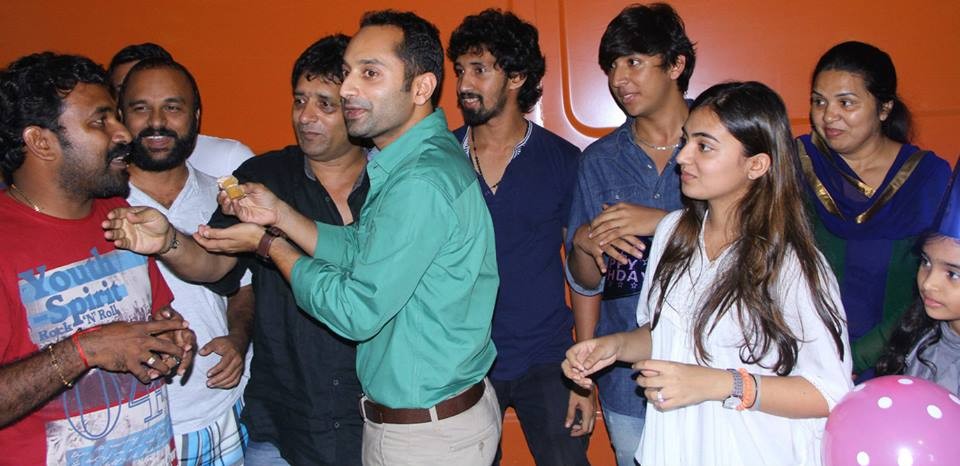 "Money Rathnam," directed by debutant Santhosh Nair is the 100th film of Century films, and is produced by Raju Mathew. Fahadh will play as Neil Samuel, who is an executive in a car showroom. Niveda Thomas of "Veruthe Oru Bharya" fame plays as Piya opposite Fahadh. The film revolves around various incidents that happen to them on their journey between Munnar and Marayoor and tells how money and diamonds influence them.
"Money Rathnam" is scripted by Anil Narayanan and Ajith C Lokesh, whereas the cinematography is done by Neil D'Cunha. The lyrics are by Rafeeq Ahammed and the music is composed by Prashant Pillai.
Fahadh is busy wrapping up the shooting of the film as his wedding date is close by. The star couple's Nikah will take place at 12 noon on 21 August at Al- Saj Convention centre, Kazhakuttam in Trivandrum. The event is expected to be a star studded affair as both the actors are very popular in south India.
Meanwhile, the wedding card of the couple had gone viral online. Apparently, it was posted by some youngsters who were invited for the wedding. Since it had the phone number of Nazriya's parents, her family received many messages and phone calls.
"The invite was put up on the net by some youngsters in one of the families we invited. We never wanted it to be public. But the invite contained the phone number of Nazriya's father and we started getting thousands of calls on the phone. It was impossible to deactivate the number as it was the one all our friends had. We were unable to answer calls of friends either," said the family to Times Of India.