A Twitter handle @GB_Ladakh_India, which is followed by BJP National General Secretary (organisation) BL Santosh, shows the tricolour on top with the State Emblem of India, making it look like an official Twitter account of the Gilgit Baltistan, Ladakh (Union Territory) of India, as shown below: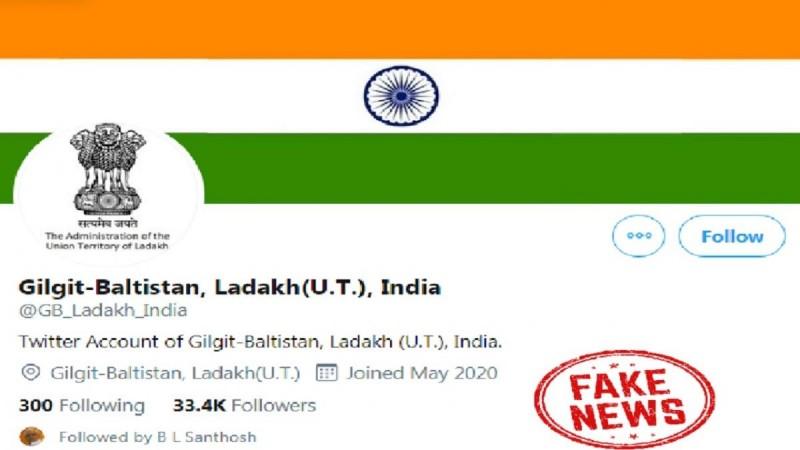 However, the Government of India's nodal agency Press Information Bureau has confirmed that the Twitter handle @GB_Ladakh_India that claims to be the official account of the Gilgit-Baltistan, Ladakh, UT, India or of the Government of Union Territory of Ladakh is a fake Twitter account and not the official account. It has given links to official accounts as well and stated, "Union Territory of Ladakh has only 2 official Twitter handles ie@DIPR_Leh & @InformationDep4. Follow them for official updates."
Not the official Twitter handle
The account was created in May 2020 and has more than 34,000 followers at the time of writing this report. It uses the official State Emblem of India with tricolour on top to pass off as an official one. Top BJP leader BL Santosh is one of the followers.
However, the account is fake and not the official Twitter handle of the Government of UT of Ladakh. The official Twitter account representing the Government of Ladakh is @lg_ladakh, which is run by the office of the Lt. Governor, Ladakh.
Claim reviewed :
Ladakh government fake Twitter account
Claimed By :
@GB_Ladakh_India

.
Fact Check :
False