Samsung is almost to confirmed to improve the facial recognition capability in its upcoming Galaxy S9 to help the new flagship phone better take on Apple's iPhone X. While it's still not clear how the company will make that happen, a report out of South Korea said that Samsung was likely to improve the software that goes behind the feature, rather than making any hardware changes.
The facial recognition on Samsung smartphones has faced a lot of criticism in the past over potential security loopholes as some experts had managed to fool the feature with a picture or video of the device owner. That's the reason why Samsung is apparently doubling down on the iris scanning and face scanning technologies, ETNews reported.
Several previous reports had suggested that the Galaxy S9 could feature an iPhone X-like 3D sensing front camera to recongnise the user's face. But the new report said that Samsung's next flagship smartphone will use the nearly the same front-facing cameras and iris scanners as the Galaxy S8.
However, the Galaxy S9 will be equipped with improved software for "faster" and "more accurate" user experience. In addition, an industry analyst also reportedly said that the Samsung is currently working on a suite for face scanning to allow users to install additional add-ons.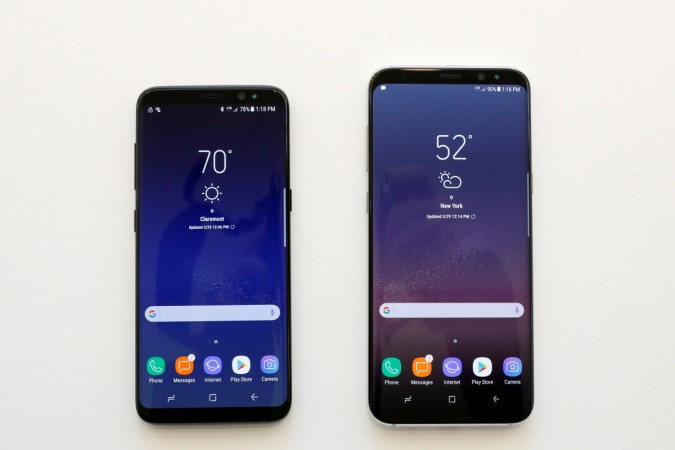 The ETNews report comes at a time when another rumour has suggested that the Samsung Galaxy S9 will indeed opt for 3D hardware for the facial recognition system, but it will stick with the 2D software for the feature to keep the iris recognition onboard.
"3D sensing cameras will be applied to various areas such as unlocking, mobile banking, augmented reality (AR) and virtual reality (VR)," an industry expert told Business Korea. "However, the fact that Samsung Electronics will maintain the existing 2D system means that the Korean smartphone giant will miss the diversification of smartphones."
Rumours are also rife that the Galaxy S9 will come with the same 5.8-inch Infinity Display as the Galaxy S8 while the Galaxy S9+ will sport a 6.2-inch Infinity Display similar to that of the Galaxy S8+.
In addition, the global version of the phone is expected to feature Samsung's new Exynos 9 Series 9810 processor while the US-specific model will likely be powered by the Snapdragon 845 CPU.