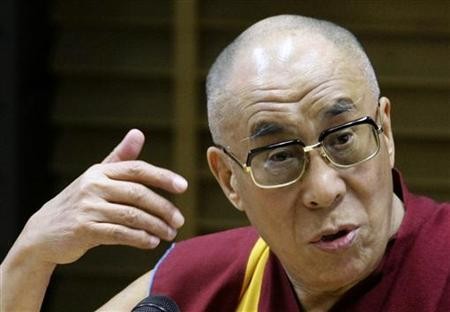 US President Barack Obama will meet the exiled Tibetan spiritual leader, the Dalai Lama, on Friday even as China has slammed the move as US' 'interference' in 'domestic affairs'.
China urged the United States to immediately cancel the planned meeting between the President and the spiritual leader, and said that the country must not give Dalai Lama a chance to conduct 'anti-China' discourse.
"We urge the United States to take China's concerns seriously and not to facilitate or offer occasion for the Dalai Lama to conduct anti-China secessionist moves," Foreign Ministry spokeswoman Hua Chunying said in a press release quoted by the state-run Xinhua News Agency.
China has always condemned the spiritual leader as a 'separatist', while Dalai Lama himself has defended his moves saying that he advocates only autonomy for Tibet and not independence.
Although the United States does not support Tibet's independence, officials have often said that they are concerned about human rights in China.
Chinese government was angered when the two men last met for talks in 2011.
Responding to the scheduled meeting, the Foreign Ministry spokeswoman said, "China is greatly concerned about the meeting, and has lodged solemn representation to the US side".
According to the spokeswoman, the Dalai Lama is a political figure in exile, who is undertaking anti-China separatist activities in the name of religion. Xinhua cited her as saying that the Tibetan issue is a domestic affair for China and there is no other country has the "right to interfere".
The arranged meeting between the two, is a serious violation of the principles of international relations, and will cause great damage to China-US relations, Hua Chunying added.
Obama will host the Dalai Lama in a private meeting in the White House Map Room on Friday morning, a move that is thought to be an attempt to give the visit a lower profile. Traditionally, Obama meets foreign leaders in the Oval Office.
Caitlin Hayden, a spokeswoman for the National Security Council, said Obama would meet the Tibetan Spiritual leader "in his capacity as an internationally respected religious and cultural leader," the BBC reported.
"We do not support Tibetan independence," she said, adding that the US "strongly supports human rights and religious freedom in China.
"We are concerned about continuing tensions and the deteriorating human rights situation in Tibetan areas of China."