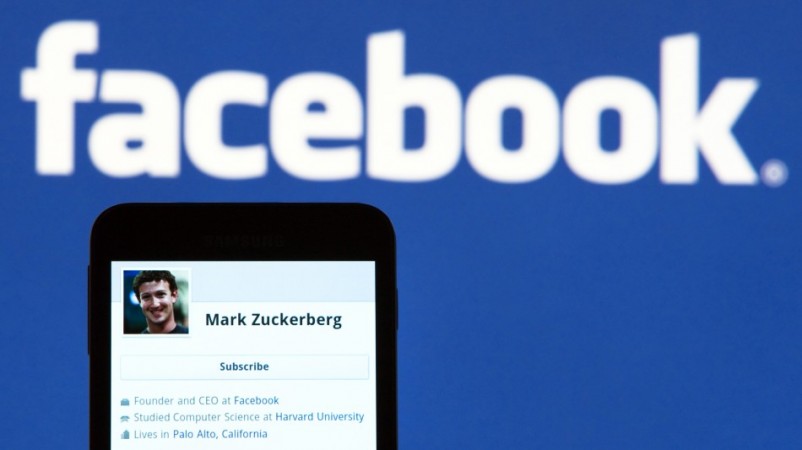 Facebook introduced a new standalone app Facebook Poke for the iPhone and iPod Touch on Friday which will enable users to send pictures, messages and videos.
The newly released app is the overhauled version of Facebook's iconic feature Poke. The notable add on to the Poke App is its capability to send a self-destructing message which lets the user send pictures and messages to their friends that get erased on their own within ten seconds after being sent.
"With the Poke app, you can poke or send a message, photo, or video to Facebook friends to share what you're up to in a lightweight way," noted the Facebook Blog.
The message which expires after the set period of time cannot be retrieved by either party and the Facebook Poke can carry the messages which are only 120 characters long. The users can see the message by pressing the message until it gets expired. The users also have the flexibility to block the messages or any other content which is being sent to them by their friends by clicking on to gear icon on the top left hand side of the app.
"When you open the app, you can choose from a set of icons at the bottom of the screen to send a poke, type a 120-character message, open the camera to snap a picture (you cannot choose an existing photo from your camera roll, but you can add fun doodles or text on top of the picture you do take), or shoot a 10-second video. Decide how long you want the other person to see your message or photo (1, 3, 5 or 10 seconds), add a location if you like, then choose one or more of your Facebook friends from the list and hit send," reported CNN.
According to TechCrunch report, the voice that comes along with each sent message and other content was recorded by Facebook CEO Mark Zuckerberg. Apparently, Zuckerberg only wrote the code for Poke app, though he rarely programs for the company anymore.
"Facebook's CEO recorded the sound snippet on his phone as a joke. But he was convinced to run the sample through some audio filters and let it become the soundtrack to the modern Poke," TechCrunch's Josh Constine wrote.
Facebook is reportedly working on a new photo messaging app to take on rival app Snapchat.