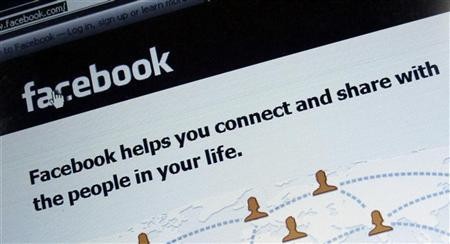 A college girl was found hanging from the ceiling in her hostel room on Tuesday after allegedly being harassed by two boys on famous social-networking site Facebook.
In a suicide note found in the room, Raksha Sharma accused two of her former college mates for making obscene comments about her, thus driving her to take the extreme step. The incident took place in Jalandar district of Punjab.
Going by the names mentioned in the note, the police have placed Lavpreet Singh and Deepak Saini into custody and have launched an investigation into the case. Reports said that authorites would look into the victim's Facebook account to verify allegations mentioned in the suicide note.
Meanwhile, the accused youths have claimed that they are not accountable in any way for her death.
Sharma was pursing computer engineering at MCM Polytechnic College in Jalandar. Her parents were killed many years ago in a terror strike in Jammu and Kashmir. Since, then she was looked after by a local orphanage.
The insensitive behaviour by social networking site users has driven many to death in the past. Users posting unwarranted comments to fellow users have caused mental stress and inflicted lasting wounds in people's minds.
In one of such incidents last year, a college girl in Bangalore committee suicide after her boyfriend dumped her on Facebook. The victim also left a suicide note mentioning her beau's name.
Malini Murmu, an IIM student in Bangalore, hung herself in her hostel room following her boyfriend's Facebook status that read: "Feeling super cool today. Dumped my new ex-girlfriend. Happy independence day."