Facebook's initial public offering (IPO) failed to impress the world but it didn't stop the biggest social networking site from thinking big. It introduced Camera, a new mobile app, on Thursday to make using of Facebook photos faster and easier.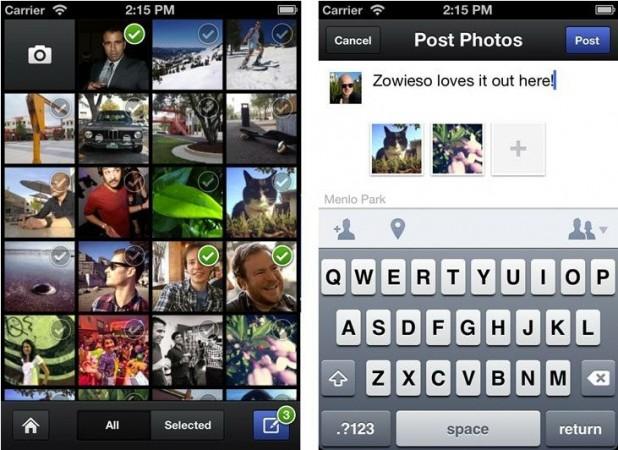 Facebook Camera is available for iPhone and can be downloaded from Apple's App Store.
The launch of Facebook Camera came just weeks after the world's largest social networking site bought photo-sharing app called Instagram for $1 billion.
"You'll see a feed of just great photos from the people you care about. You can swipe to see more of any album or tap to enlarge an individual photo," the company said in a press release.
The company also said that the new app will make facebook users share multiple photos faster.
"Now you can quickly share multiple photos all at once instead of having to post one at a time. Just select the shots you want to share by tapping the check-mark on each photo and then hit post. You'll have a chance to add a caption, say where you were and tag friends before you share," it said.
"It's also easy to edit photos with new tools like the ability to crop, rotate and add filters to any picture in your camera roll," it added.
Meanwhile, tech bloggers are comparing Facebook Camera to Instagram, which was recently acquired by the social networking site. Some are of the opinion that Facebook's new mobile app is influenced by Instagram while others think otherwise.
Mike Isaac, a writer at the blog All Things D, describes Facebook Camera as an "essentially Instagram redux". He said that the apps may have similarities but thinks that Facebook must have started working on its Camera long before Instagram was bought.
"Facebook was essentially building its own version of a standalone mobile photo-sharing application, ostensibly to compete with Instagram before it took over the mobile photo-sharing world completely," he wrote.