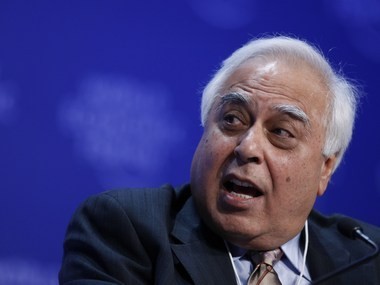 Communication and IT minister Kapil Sibal on Friday said that in the ongoing crack down of websites and social media accounts, the government has difficulty to ensure the cooperation of the most popular social networking site Twitter.
"The difficulty is that Twitter is a site, which operates from outside India and the server of all such sites are outside the jurisdiction of India. We have also imposed restriction on those sites. But as far as Twitter is concerned, it is only now they have said that they are ready for talks with us," Sibal said. He however said "Facebook and Google are cooperating with us".
The government has faced backlash from the angry Twitter users over it's warn to take firm steps against Twitter for its reluctance to take actions against the accounts which repeatedly posted doctored pictures of Assam violence. In wake of this move from the people of the country Sibal said individual websites and accounts were not the target of the government, indeed wanted to block only the unlawful content spreading on social media sites.
"We have provided URL numbers under which objectionable material is being shown. Now, the government does not know who is behind these URL numbers, only Twitter and other sites are aware about it," said the minister. "Actually we don't have the identities. We have no way to find out the identities. The accusations that we are aggressively targeting someone's (twitter) account or websites are incorrect," he added further.
Meanwhile, it is reported that Twitter has promised the government to take action against those accounts which allegedly played a role in spreading the rumors about repercussion of Assam violence. Earlier the government has asked Twitter to block 28 accounts and to take action against the six accounts which lampooned the PM's Twitter account.
"Twitter did not reply for a long time. But it has now conveyed to us that action has been taken and they have removed the reported profile from circulation due to violation of our Terms of Service regarding impersonation", media advisor to the Prime Minister Pankaj Pachauri said according to The Economic Times.