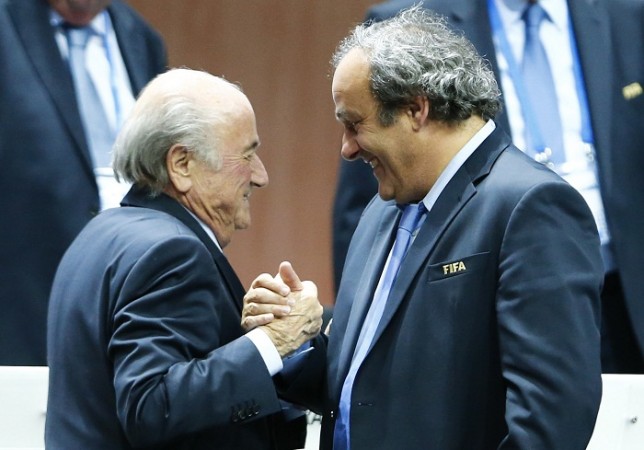 The Football Association (FA) has withdrawn support to UEFA President Michel Platini's candidature for FIFA presidency.
Platini is currently serving a 90-day provisional suspension, along with FIFA president Sepp Blatter and FIFA General-Secretary Jerome Valcke, handed to them by the Ethics Committee of the football world governing body earlier this month.
"The FA Board has on Friday morning concluded that it must suspend its support for Mr Platini's candidature for the FIFA Presidency until the legal process has been concluded and the position is clear," the football governing body of England said in a statement.
"A decision can then be taken on who to support in the Presidential election on 26 February 2016."
Fifty four members of the UEFA had met in Switzerland on Thursday to announce their full support for the Frenchman Platini.
In its statement today, the FA acknowledged the contribution of Platini over the years as the UEFA president and wished him that he comes out clean. But their suspension of support to the Frenchman is the outcome of information gathered from Platini's lawyers.
"The FA wishes Mr Platini every success in fighting these charges and clearing his name, and has no interest in taking any action that jeopardises this process," the statement said.
"However, notwithstanding the above, at the UEFA meeting on Thursday, The FA learnt more information relating to the issues at the centre of this case from Mr Platini's lawyers."