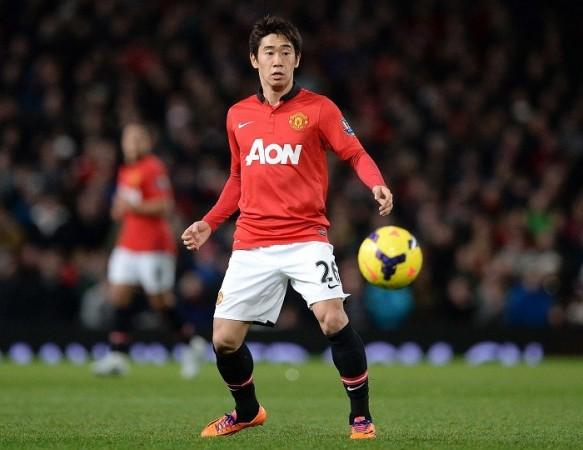 Aston Villa manager Paul Lambert said most of the English Premier League managers find the FA Cup as a bit of a distraction. However, when it comes to David Moyes, it will not be a oh-god-not-another-cup distraction, but a good-let's-put-our-EPL-woes-behind-us-for-a-while distraction when Manchester United welcome Swansea City in the FA Cup third round on Sunday.
Where to Watch Live
The game is scheduled for a 4.30 pm GMT (10 pm IST) start with live coverage on Star Sports 4. UK viewers can live stream the match HERE or HERE. To catch the action via live streaming in the US click HERE, with viewers from North Africa and the Middle East able to view the match HERE. The match can be live streamed in Australia and New Zealand HERE.
United suffered yet another disappointing defeat at Old Trafford - their fourth at home this season - against Tottenham on New Year's Day, and are pretty much out of the running for the title, with a top four finish increasingly looking like a more likely target for this season.
Moyes blamed the defeat on some poor refereeing decisions, and while there were a couple of incidents that could have gone United's way, there is no denying that the home side were far from their best.
Cup competitions have been a bit of a salvation for Moyes this season, with United reaching the Capital One Cup semifinals, and topping the group stages of the Champions League. The Scot will, no doubt, hope for more pleasing results when the FA Cup comes calling on Sunday.
"The cup is important to me, it always has been," Moyes said. "I'm sure it's important to every club. The longer you stay in the competition the more important it becomes. For most of the Premier League clubs, this is just the start of it. At this moment in time, a lot of Premier League games have been played and it's a difficult time."
United haven't won the FA Cup since 2004 and Moyes is determined to put that record straight starting with a victory over Swansea at Old Trafford.
"I'm sure there is because if you're a club like Manchester United you want to be involved in all the trophy-winning opportunities, and to not win the FA Cup for 10 years is something that's a bit of a surprise," Moyes added.
"But it's something we'll try to do -- we're trying to win all the competitions. As far as I am concerned, we'll do everything we possibly can to try to get through."
Team news: Manchester United: The home side have a couple of new injury worries, with premier forward Wayne Rooney ruled out of the FA Cup game with a groin injury, while Ashley Young is also set to miss out with a shoulder problem, an injury he picked up when Tottenham goalkeeper clattered into the winger late in the game.
Moyes was no committal on Robin Van Persie, with the Dutchman again expected to not feature, along with winger Nani. "We definitely will [rotate players] because of the two games," Moyes, whose side face Sunderland in the first leg of the Capital One Cup semifinal on Tuesday, said.
"It's the same for both clubs so there can't be many complaints but I don't think it's right to be asking footballers to play on Sunday and then Tuesday. They did it over Christmas and I totally understand that and the reasons why.
"But it's a bit harder to accept at such short notice here."
Swansea: Michael Laudrup will be without goalkeeper Michel Vorm and forward Michu.