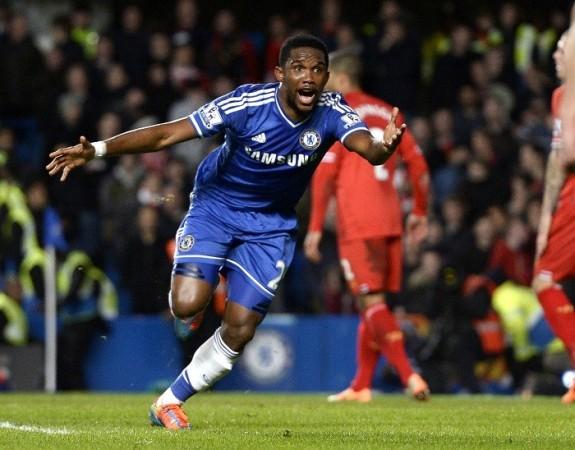 Chelsea will look for a tension-free FA Cup third round encounter when they visit Derby County on Sunday.
Where to Watch Live
The game is scheduled for a 2.15 pm GMT (7.45 pm IST) start with live coverage on Star Sports 4 in India. UK viewers can live stream the match HERE or HERE. To catch the action via live streaming in the US click HERE, with North Africa and Middle East viewers able to watch the match live online HERE. Australia and New Zealand viewers can catch the action HERE.
The Blues are finally looking like they have found their groove under Jose Mourinho, and having got themselves knocked out by Sunderland in the Capital One Cup, the who side, no doubt, will be keen to take the FA Cup adventure as far as possible this season.
"As a kid, in the time of black and white television, day after day, the English Cup final was one of the few matches I was waiting with my father and with some friends to see," Chelsea manager Mourinho said. "I have some memories of this fantastic feeling and of some smaller teams playing the final against some big clubs and always giving a real fight.
"Later on, working with Bobby Robson, I was always hearing him speaking about the good things in English football and the tradition of the FA Cup, so I got that feeling and certainly when I came here I played matches at Stamford Bridge against teams from the lower leagues and these teams were playing from the first minute without any fear, bringing thousands of fans to support them.
"It is unique because in Italy and Portugal I played cup matches with 3000 people in the stadium. In Spain because a cup tie is two matches, in the first match against a smaller team if we win three or four-nil then in the second match there is nobody in the stadium too. You come to England and every game is a big one, and it is a great competition."
The Derby game will be the last of the blink-and-you-miss-the-match festive period, and Mourinho is keen to finish the round of fixtures on a high.
"The next game after Derby is Hull next weekend, we don't have a game two days after," the Portuguese added.
"So we can have a day off on Monday and come back on Tuesday and prepare to play Saturday against Hull, so Derby is the last game of this crazy period and after that things come back to normality for a couple of weeks and I think the players are also keen to go with a strong side and tell our opponent we are going there with the maximum respect.
"Do we lose, do we win, who knows, but at least the message is we respect Derby and we go there with the best possible team."
Derby, under former England manager Steve McLaren, are doing pretty well in the Championship at the moment, and in Cup games like this against big opposition, the lesser-fancied side have nothing to lose, which in turn can work in their favour.
"It is almost like a free game for us, the pressure is off. We will obviously go out there and give our all to try and win the match," Derby striker Chris Martin told Rams Player. "We know we face a difficult task but the pressure is off us and we can go out there and try and show everybody that is watching how good a team we are.
"When one of these ties comes along the excitement builds, especially with the supporters when a Premier League side like Chelsea is coming down. It has got that buzz about it and we are hoping to show people what we are all about.
"There is no reason why we can't win this one, the FA Cup is known for a few fairy tales here and there and hopefully we can be part of one on Sunday. I have got a few good memories of the competition and I want to add another one of those on Sunday."