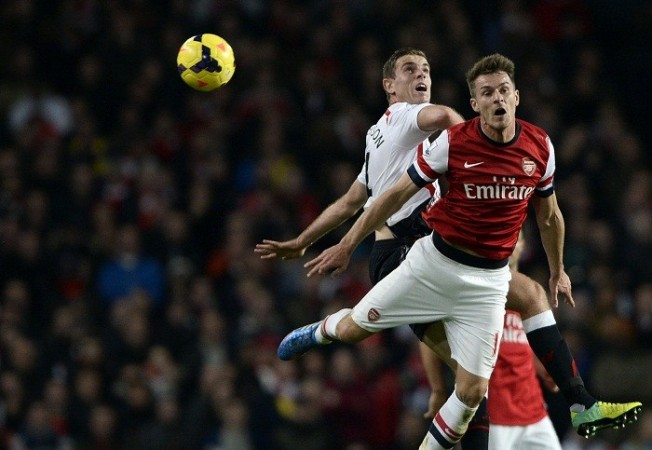 Two big FA Cup ties await in the fifth round, after Chelsea were drawn at Manchester City, with Arsenal set to host Liverpool.
Chelsea moved into the last 16 of the FA Cup on Sunday with a 1-0 victory Stoke City - Oscar scoring the winner - and manager Jose Mourinho said he is looking forward to the trip to the Etihad.
"That's a good draw," Mourinho said. "Our priority for the season is to improve, and the best way to improve is through difficult things.
"To play against the best team twice in 15 days in their stadium, where they win every game, smash every team, score four or five goals every game even against the big teams like Arsenal, Spurs and Man United. It's a good thing for us.
"If we lose, we lose against the best, if we don't lose then it's fantastic. We are ready to go there and enjoy, go there with a good attitude with nothing to lose. They have everything to lose because they are the team that is made to win, like we were in my first time here.
"They are the best team by far and if they don't win, it's because they did something wrong."
Arsenal eased past Coventry 4-0 on Friday, with Lukas Podolski grabbing a brace, and Arsene Wenger will be confident of continuing his team's march for that elusive trophy, when Liverpool, who beat Bournemouh on Saturday thanks to goals from Victor Moses and Daniel Sturridge, pay a visit.
Two other all-English Premier League clashes will also be witnessed with Roberto Martinez and his rampaging Everton side hosting his former club Swansea, while Sunderland await the visit of Southampton.
Two matches still remain to be decided, with the winners of the replays between Fulham and Sheffield United and Nottingham Forest vs Preston taking on each other.
The ties will be played on the weekend of February 15-16.
FA Cup fifth round draw: Manchester City vs Chelsea, Arsenal vs Liverpool, Everton vs Swansea City, Sunderland vs Southampton, Cardiff vs Wigan Athletic, Fulham/Sheffield United vs Nottingham Forest/Preston, Brighton vs Hull City, Sheffield Wednesday vs Charlton.