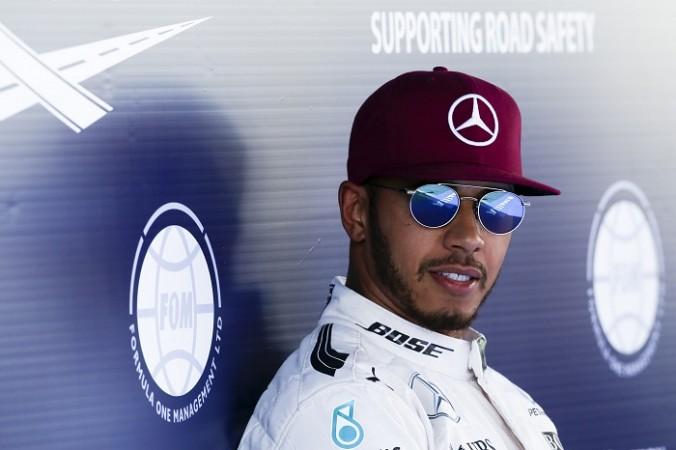 Mercedes' driver Lewis Hamilton has not been in the best of form this Formula One season, as the defending champion is yet to win a single race. Hamilton has been unfortunate as well, as he suffered engine failures in some races, and was also involved in an accident with his team mate, Nico Rosberg in Spain.
But Hamilton wants to put all those things behind and focus for the important race of the season in Monaco. Hamilton, who was at his menacing best last season, has managed to accumulate 57 points so far, and lie third in the drivers' standings. The British driver is 43 points behind Rosberg, who is leading the table at 100 points.
Hence, Hamilton can use this this Monaco Grand Prix, which is scheduled for Sunday, as a launching pad to compete against his team mate, Rosberg, and inch closer to the German.
"Barcelona was the worst feeling but, like I always say, the true test is how you get back up when you've been knocked down. It was a tough moment for all of us after the race but it's now chapter closed and looking ahead to Monaco. It's an incredible feeling making a car dance through those streets, one of the purest thrills you can have in a racing car," F1 official website quoted Hamilton as saying.
The Monaco Grand Prix is one of those races, which is loved by drivers, as it is also said to possess one of the challenging circuits in the F1, which makes for an interesting viewing.
Overtaking in the narrow circuit in Monaco is a difficult task, hence qualifying is always an important stage of the race. Besides such things, Hamilton and his staff need to make some clear plans, which can help him win the race in Monaco.
Hamilton hopes to improve upon his performance in Monaco this season.
"I've not had the best run of results in Monaco in recent years - but last year showed I have the pace to do the job. It's always a different weekend to the rest, with the extra day, the boats in the harbour and sleeping at home; that makes it fun because the whole rhythm is something else to the rest of the season. I'm approaching this weekend with only one result in mind," Hamilton said.