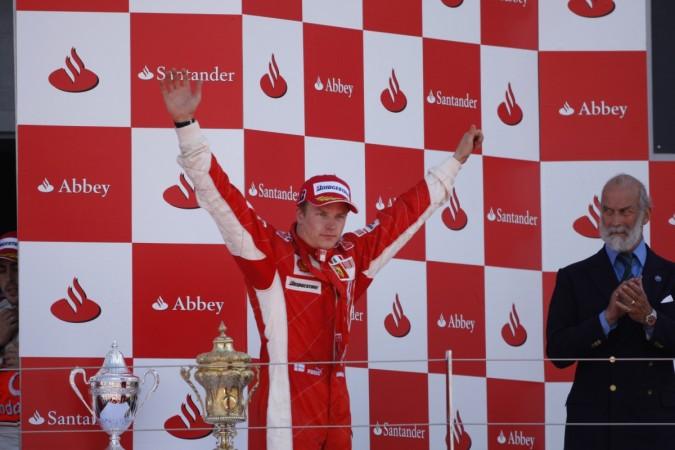 Ever since Kimi Raikonnen decided to rejoin Ferrari in 2014, he has not been able to wear the red jacket with pride as he had done in the past for Ferrari. He was at his menacing best as the Formula One champion in 2007 for Ferrari.
How will one be able to forget the last day of the 2007 season, where Raikonnen edged past Lewis Hamilton by solitary point. It was one of the most entertaining season in the F1 calendar. He won the last two races of the 2007 season to clinch the elusive title.
But his performance last season and the ongoing one has been below par. People have already been making speculations about his future as his contract expires at the end of the season.
Raikonnen's former McLaren team-mate David Coulthard feels that the Ferrari should think of replacing him for the driving spot.
"I think it's time for change. I'm not anti-Kimi at all, but having lived through that experience myself, there's a point in your career where you just stop getting better," autosport.com quoted Coulthard as saying.
"It happened to me in my career; I was never the best driver, but there was certainly a point at the end where you just lose the edge.
"The facts are that whether it's bad luck or something else, he hasn't delivered in the last couple of years at the level he did in his previous career."
One has to fully agree with Coulthard as there is a sense of expectation when one sits in the cockpit of a Ferrari car in F1, which has become legendary after Michael Schumacher dominated in a Ferrari car for several years.
Raikonnen's recent performances have not been any impressive, recalling his clash against Fernando Alonso in 2015 Austrian Grand Prix, which led to his retirement in the first lap of the race. He could not complete two out of the eight races this season and has only accumulated 72 points in the season so far.
So, is Raikonnen past his prime? No wonder, his future with Ferrari for 2016 is under serious cloud. Coulthard even goes on to state that Ferrari should look at drivers, who have done well in the circuit and Coulthard put forward names of Force India's Nico Hulkenberg and Williams driver Valtteri Bottas as ideal replacements.
"Bottas has a contract at Williams, but of course everything has a price, and Ferrari can afford to pay that option.
"I think Hulkenberg deserves a chance in a top car. He's won everything in his career and, OK, he didn't single-handedly win Le Mans, but it's a nice story to remind us that he's a winning driver," added Coulthard.