F1 owners Liberty Media's decision to do away with grid girls in the sport has been met with a huge backlash from the fans as well as the girls themselves. Now, former three time F1 World Champion Niki Lauda has hit back on the decision.
Lauda, 68, has called the decision absolutely stupid and has mentioned that the owners have gone nuts.
"This is a decision against women," Lauda told Austrian newspaper 'Der Standard', as per ESPN. "Men have made the decision over the heads of women. This is not doing any favours to F1 and especially not for women. How stupid can they be? Are they nuts?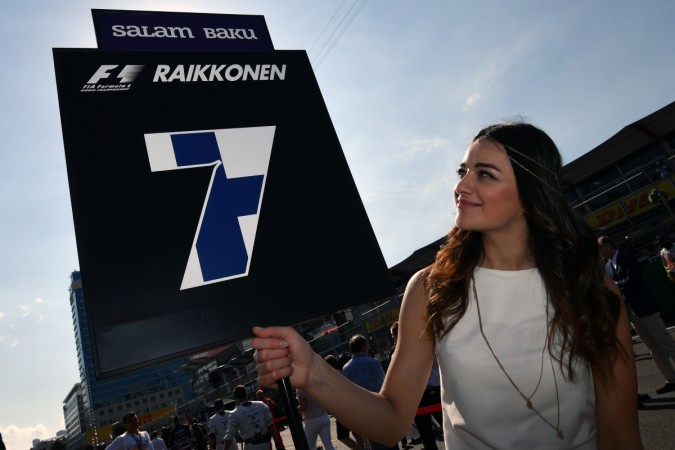 "I hope there is a way to reverse the decision. I wouldn't mind seeing grid boys next to grid girls. Why not?
"Grid girls have always belonged in F1, and they should continue to belong in F1. Women are stepping up [into senior roles], and they are doing it very well -- it is moving in the right direction. But one does not exclude the other. I don't want to hold back women -- I want to encourage them.
"If you continue on this path, there will be no cheerleaders left in America."
Sean Bratches, the managing director of F1's commercial operations, had mentioned in a statement this week:

"While the practice of employing grid girls has been a staple of Formula One Grands Prix for decades, we feel this custom does not resonate with our brand values and clearly is at odds with modern day societal norms. We don't believe the practice is appropriate or relevant to Formula One and its fans, old and new, across the world."
Former Formula One boss Bernie Ecclestone also saw no sense in the sudden move. "You should be allowed to have grid girls because the drivers like them, the audience like them and no one cares. These girls were part of the show, part of the spectacle," the 87-year-old was quoted as saying by the Sun.
"I can't see how a good-looking girl standing with a driver and a number in front of a Formula One car can be offensive to anybody."
Lucy Stokes, a model from England, meanwhile has taken to Twitter mentioning that it is absolutely unjust for others to judge the job they do.
I love my job. I'm respected, paid well & proud to represent the team I'm working for. It's not right for anyone, let alone 'feminists' to judge our job when quite frankly they are putting so many women out of work. Where is the equality & empowerment here? #GridGirls #F1 ?? pic.twitter.com/ookyjB1A8Q

— Lucy Stokes (@LucyStokes_) January 31, 2018