Singer and actress Krystal has opened up about her thoughts on relationships and break-ups. The 23-year-old member of South Korean girl group f(x) talked about her dating style during a recent South Korean talk show.
In an episode of tvN's Life Bar, Krystal shared their views on love life. In the segment, Relationship Masterpiece, the show's host asked Krystal what she wrote, she said, according to Soompi: "I will always support you, but don't keep in touch."
Shin Dong Yup asked: "Is this something you said to an ex? Did you get hurt in the past?"
Krystal shared: "It's not that. It's just when I am no longer in a relationship with someone, I want to make sure it has definitely ended."
Han Hye Jin enquired: "You never thought about seeing or trying to date anyone again?"
Krystal said: "I always try to give it my all in all my relationships, including my romantic ones. So if we do break up, to me, we've definitely broken up. I don't hold onto the idea that I could date this person again."
She went on: "I think I may be like this because I never had that happen to me. I never experienced a rekindling, but who's to say that won't happen in the future? If the other person and I mutually decided to end it, I try not to have any regrets. I really don't dwell on it."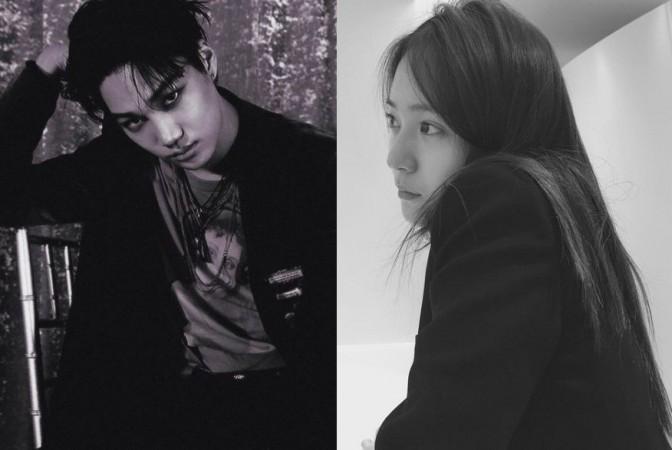 Krystal had dated EXO's Kai famously in the past. The two met in 2007 as trainees, and their romantic relationship reportedly began in April 2016. However, they decided to part ways in June 2017.
SM Entertainment, who manage both the celebrities, confirmed the break-up news at that time. The agency said in a statement: "It's true that they've decided to part ways."
The two apparently ended the relationship due to their busy schedules. A source close to the couple told Soompi: "It is true that the two have broken up. They've been unable to meet often because of their busy schedules. I don't know the exact reason for their breakup but I think they've both decided to focus on their careers."