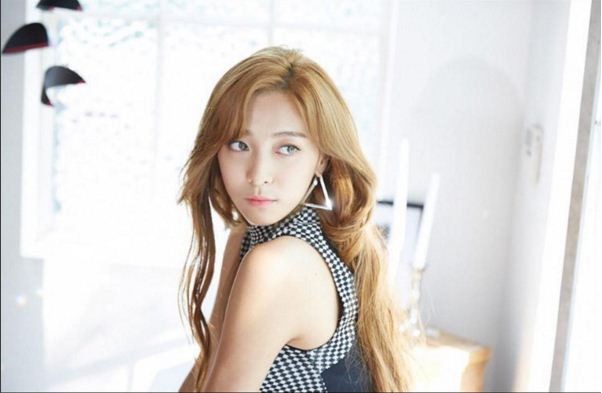 f(x) member Luna has been extremely busy with work recently. When she's not working on her films, she's devoted to her music. While her band's first solo music concert finally took place a few weeks ago, Luna has now buried herself with promotional activities for her upcoming Korean movie, "The Lightning Man's Secret." The f(x) band member appeared on SBS Power FM's "Cultwo Show" along with co-star Jung Hyun Jin, and spoke about her film, the music concert, her diet and other things.
The "4 Walls" singer described f(x)'s solo concert as their "greatest performance." Even if the band members experienced jitters before going on stage, Luna didn't talk about it. Instead, she said that the concert was hectic. Soompi quoted her as saying, "We performed 38 songs and there wasn't any time to rest. It really felt like the stage directors made the videos and performances four-dimensional."
Luna, 22, who shed a lot of weight and underwent a physical transformation in July 2015, has often been asked about her diet. When the same question was posed to her on the SBS radio show, she said that she's changed her diet completely.
The "Don't Cry for Me" singer's new and improved diet includes simple, healthy meals. She avoids salty, spicy and sweet food items. She said, "I don't eat midnight snacks and I can't drink alcohol well, so I rarely eat at night."
"The Lightning Man's Secret," a cinematic adaptation of a famous television series by the same name, is scheduled to be released in November 2016.