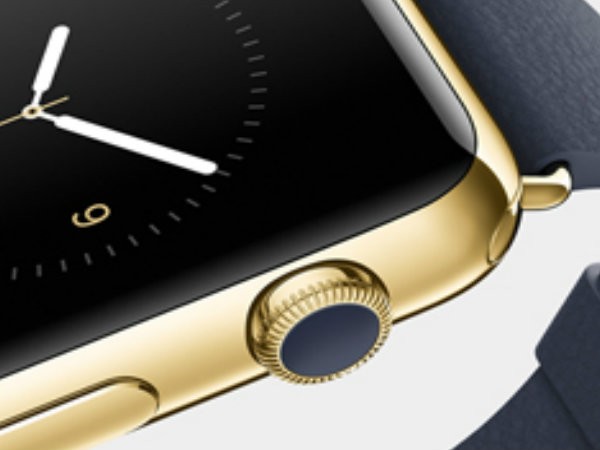 As Apple's official Gold Watch launch nears, a lot of curiosity has been built around the product, its features and its price.
Over the months, media reports have indicated that Apple will start shipping its new watch this April. There are also pre-leaked rumours that the watch's battery life may not be its biggest-selling point. The latest buzz about the Apple Watch Edition is that Apple stores will be getting special safes to keep the gold wrist watches secure.
"The safes will likely be used to carry both to-be-sold inventory as well as to store demo units from the show floor overnight. The custom-designed safes will be outfitted with Apple Watch MagSafe chargers in order to keep the demo units charged up and ready to go for the next day of business," 9to5mac revealed in a new report.
One reason prompting the move for this Apple product could be its hefty price. The Apple Watch edition could be priced as high as $4,999, acccording to popular Apple observer John Gruber. The hefty price will be justified by its 18-karat gold (not gold plated) and sapphire make. Even though CEO Tim Cook revealed in an interview that the starting price for its Watch is going to be $349, Gruber's bet on Edition models is that the price would start from $9,999. The starting price of the watch is quoted for the aluminum and glass Sport edition.
It has also been reported that Apple will start training its staff at Apple Stores in both Cupertino, California and Austin, Texas to educate them about the Apple Watch's functionality. This will begin sometime in the middle of February, before the wearable arrives in the market in April.
Reports also have it that Apple will introduce special weight scales for its retail stores to weigh the amount of gold in each Apple Watch Edition variant. While no confirmation on this report has been received, it might as well be true, considering the various precautionary measures the tech giant is taking to ensure it gets maximum returns for its upcoming merchandize.