A day after a group of masked men and women armed with sticks, rods and acid went on a rampage inside the Jawaharlal Nehru University campus, the Delhi Police have registered an FIR in connection with the violence that broke out on the campus of one of the premier institutes of India.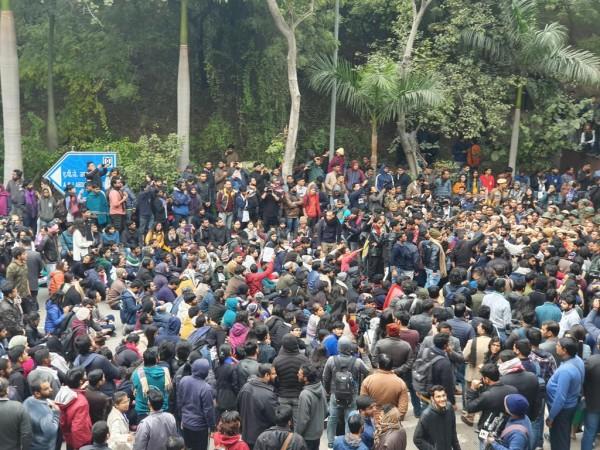 The situation at the university campus has returned to normalcy today, with students going back to their hostels. However, at least 34 people, including JNU Students' Union (JNUSU) president Aishe Ghosh, were injured as 50 masked assailants barged into hostels and had a free run for almost three hours.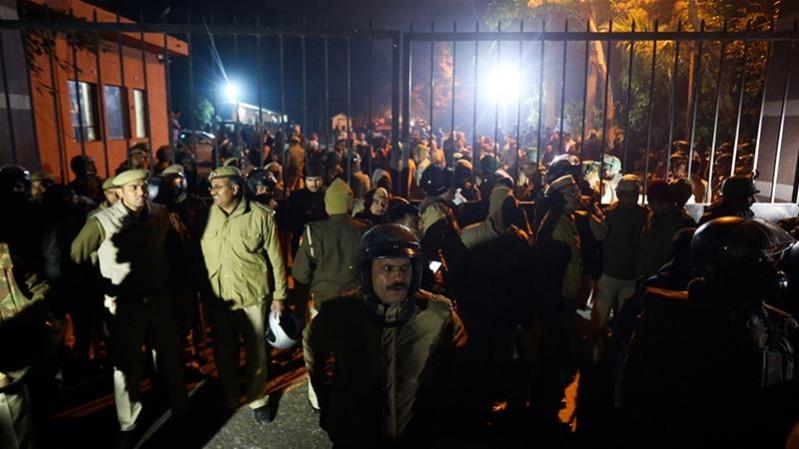 Meanwhile, questions have been raised on Delhi Police's inaction as it was only after 2 hours of hooliganism that Delhi Police reached the university campus and conducted a flag march. Delhi Police has also come under heavy criticism failing to stop the masked goons carrying weapons, who allegedly are associated with ABVP.
Here are the top 10 developments on JNU campus violence:
JNU remains tense after Sunday night's violence that unfolded in the campus after a masked mob attacked students and teachers alike.
Students, politicians, industrialists and celebrities have condemned the brutality and showed solidarity with the JNU students and teachers through nightlong protests and vigils.
In a statement, Delhi Police said that it had received "multiple complaints" and had filed one case clubbing all. The police also said some of the attackers had been identified and the case has been handed over to the Crime Branch. However, no arrests have been made till now.
The Secretary of the Human Resource Development ministry has called the Registrar, Proctor and Rector of JNU to his office today. Union Home Minister Amit Shah has sought a report from the Delhi police chief Amulya Patnaik. Shah also spoke to Anil Baijal, the Lieutenant Governor on Delhi this morning and asked him to get in touch with the university representatives.
Uddhav Thackeray calls for probe in JNU violence and says this is the first time he is witnessing scenes similar to the 26/11 Mumbai terror attacks.
AIMIM President Asaduddin Owaisi condemns the JNU violence. "There is no doubt these people were given the green signal by the powers that be. They had covered their faces in a cowardly way and were allowed to enter JNU with rods&sticks. Worst is there is a video which shows Police allowed them safe passage," Owaisi said.
Around 50-odd goons entered the JNU campus at around 6.30 pm yesterday. The students' union tweeted that the attackers were "unknown ABVP goons" and were even beating up professors trying to protect students. JNUSU vice-president Saket Moon said, "The police have been in the campus since afternoon, but they have done nothing". Others pointed to the delay in calling in the police and their failure to make any arrest.
Horrifying videos show goons armed with sticks and iron rods entering the JNU campus. In the photos, the people are seen walking in a single file near a bus stop on the university campus.
Interim Congress president Sonia Gandhi said, "The voice of India's youth and students is being muzzled every day. The horrifying and unprecedented violence unleashed on India's young by goons with active abetment of the ruling Modi govt is deplorable and unacceptable."
Students across the country and even abroad staged protests in solidarity with the JNU students. Protests took place at Pondicherry University, Bengaluru University, University of Hyderabad and Aligarh Muslim University. Oxford and Columbia University students also protested and expressed solidarity and took out marches holding posters demanding the safety of students on campus.
(With agency inputs)